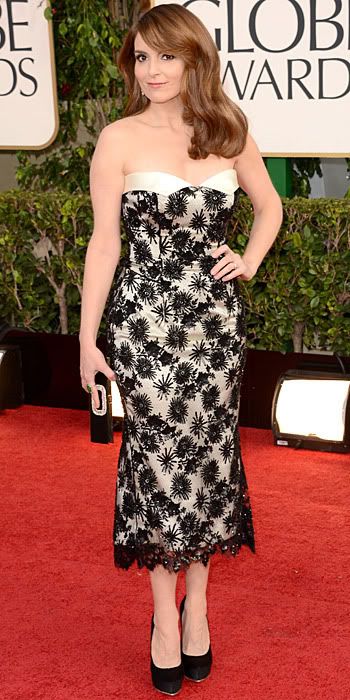 Tina Fey
I love her hair and makeup, but the dress isn't great.



Julia Louis-Dreyfus
I love the floral material.
I wish the design of the dress were different though.



Nicole Richie
The dress is gorgeous.
I could do without the matching blue eye shadow though.



Julianna Margulies
She wins the Most Improved award.
I wonder if she got a new stylist.
I love the dress and her overall look.
Good for you, Julianna!



Jenny from the Block
JLo always looks fierce on the red carpet.
I think she wore this dress to say, "IN YOU FACE BEN AFFLECK!"
It's gorgeous and sexy without being slutty.
Did you hear that, Katherine McPhee?


images via People & InStyle