Amanda Seyfried
Her boobs ruined this dress for me.
They were smashed together, so you could see them through the lace part in the middle.
It's all I saw every time they showed her.
It looked like she had one giant boob.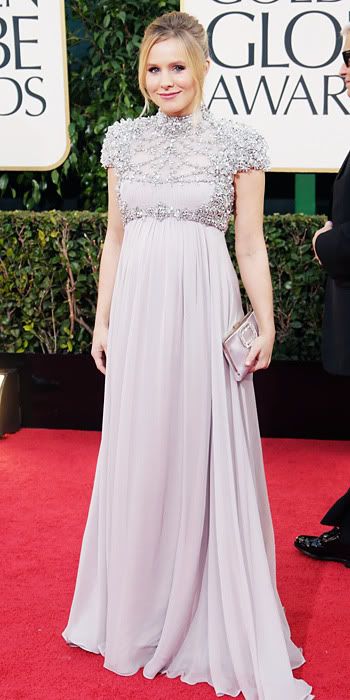 Kristen Bell
I usually hate red carpet maternity gowns.
I quite like this one.
The top half is so pretty.
The bottom is flowy, but doesn't make her look like she's wearing a tent.



Rosario Dawson
I'm not a big fan of this color.
I also think the dress looks too old for her.



Hayden Panettiere
This is the only fishtail dress I really liked.
It looked gorgeous on tv with a lot of intricate details you can't see here.
I also love her pink clutch.



Jessica Chastain
I was really excited to see what Jessica would wear.
I don't like this dress at all.
I don't like the color or the shape.
I don't like her hair either.
So sad.


images via People & InStyle