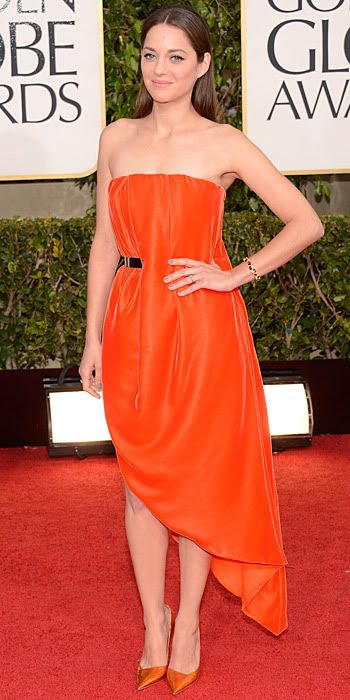 Marion Cotillard
I don't like the dress or the shoes.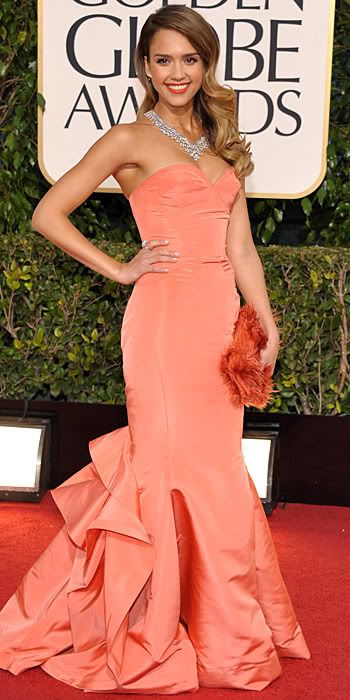 Jessica Alba
It's a great color.
The necklace and bag are amazing.
I'm so over this style dress though.
You're not a mermaid.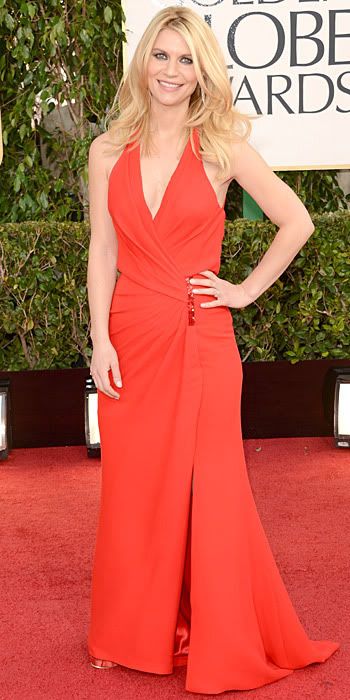 Claire Danes
She just had a baby a month ago!
She looks great.
The dress is pretty and fits well.
Something's not working for me though.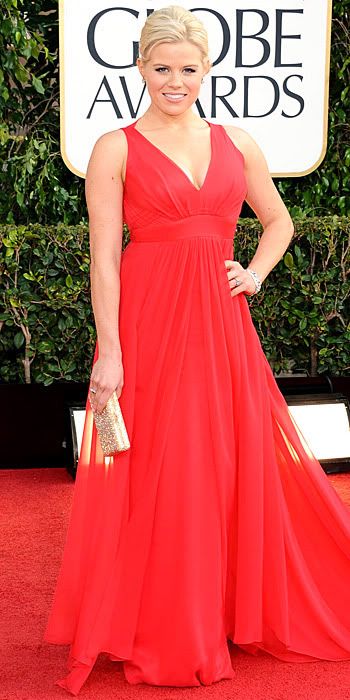 Megan Hilty
The dress is pretty enough, but I just don't know if I like this on her.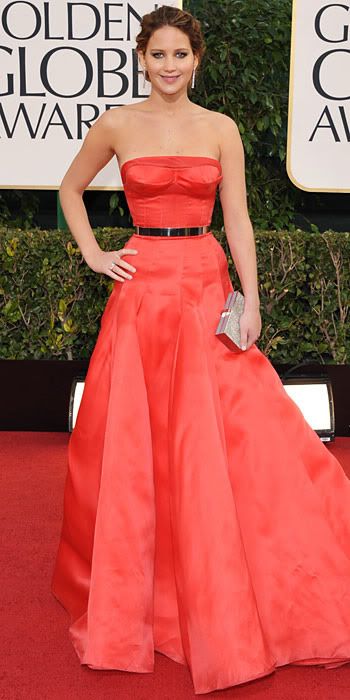 Jennifer Lawrence
This is a dress that could have been fabulous.
I love the color on her.
I love the belt.
But why the wonky boobs?
Her rack looks smashed and pointy at the same time.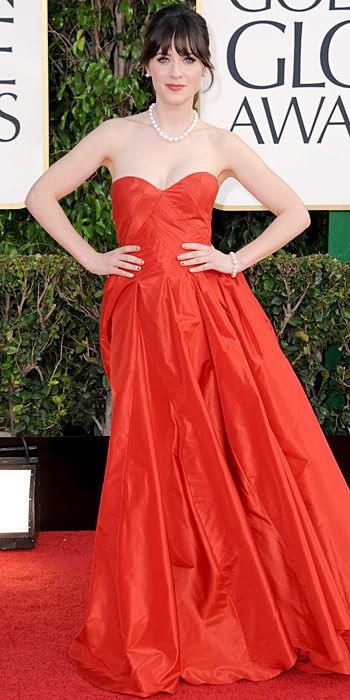 Zooey Deschanel
I love Zooey, but I don't love the dress.
Great color. Bad shape.


images via People & InStyle