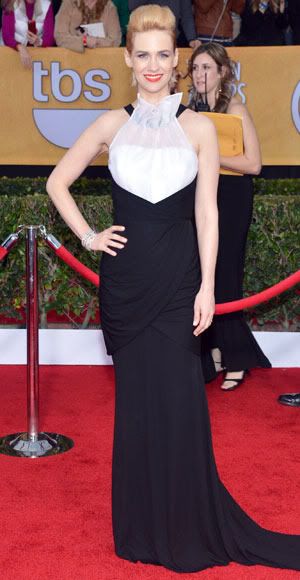 January Jones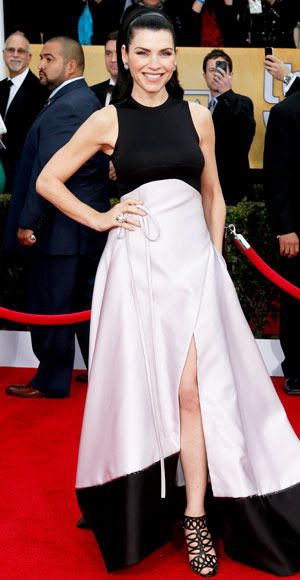 Julianna Margulies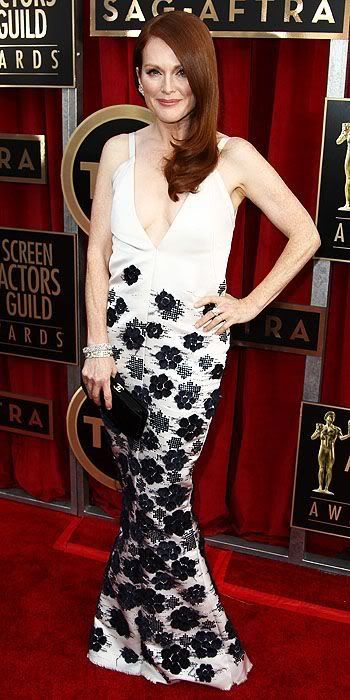 Julianne Moore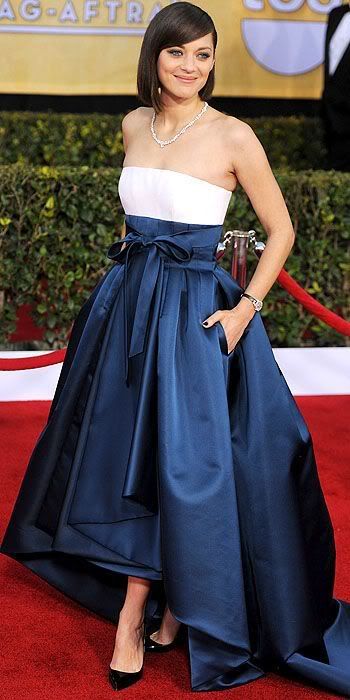 Marianne Cotillard
Thoughts:
All of these dresses are horrid.
January's dress has too much going on. The black straps at the top are totally unnecessary.
Her hair and lipstick look awful.
Julianna's whole look is bad.
Julianne's dress is ill-fitting in the bust. And white isn't doing her any favors!
Marianne is gorgeous. Why does she always pick weird dresses?
And again, she's wearing plain black pumps that are clearly not red carpet material.
all images via InStyle & People