Even though there were pops of color, black reigned supreme on the SAG red carpet.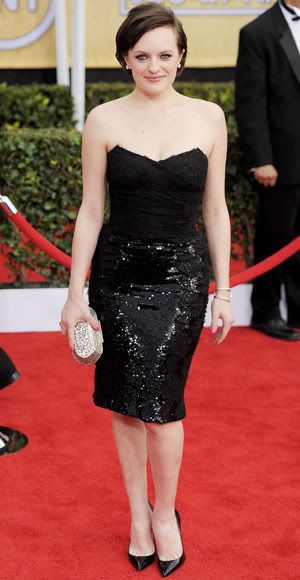 Elisabeth Moss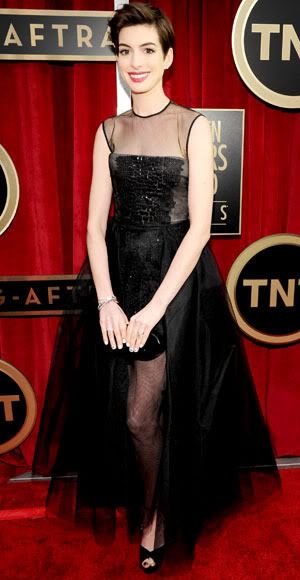 Anne Hathaway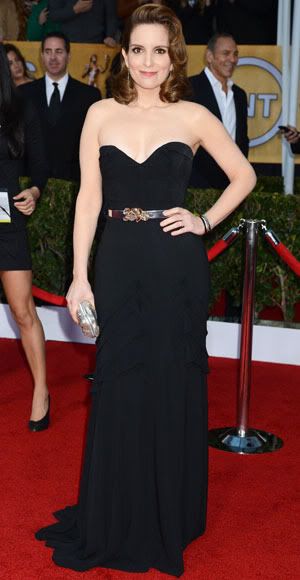 Tina Fey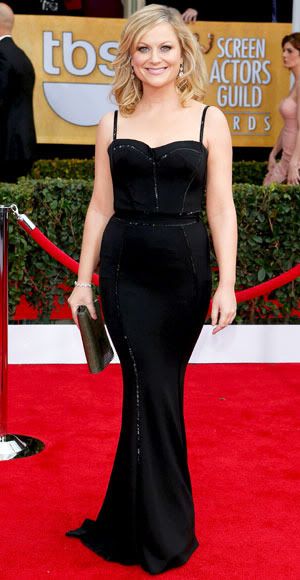 Amy Poehler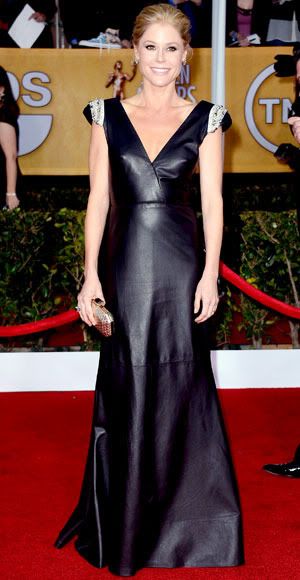 Julie Bowen



Jaimie Alexander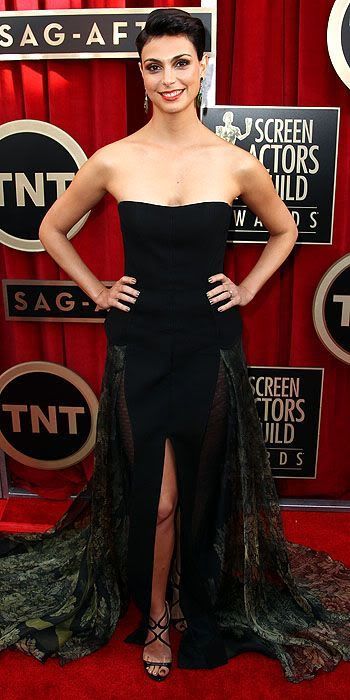 Morena Baccarin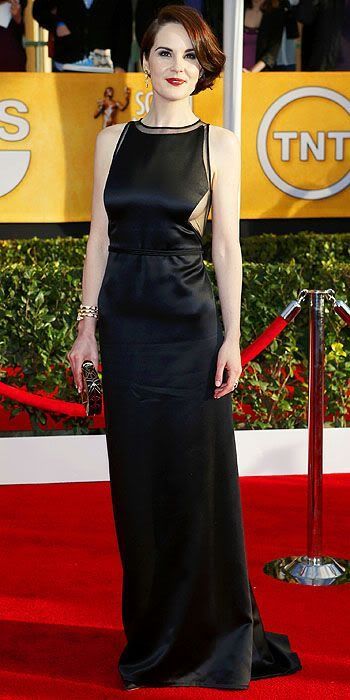 Michelle Dockery



Naya Rivera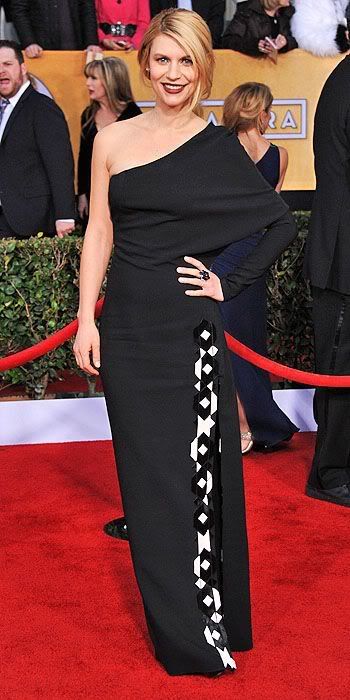 Claire Danes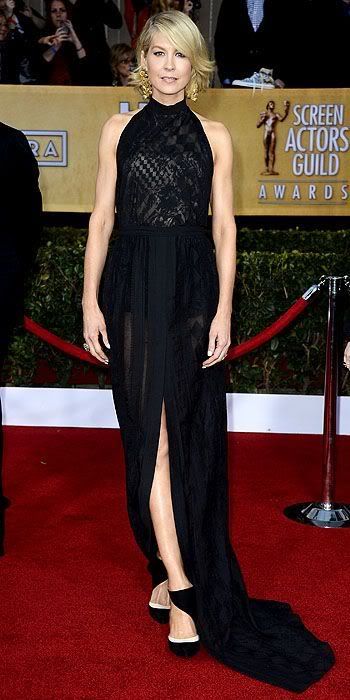 Jenna Elfman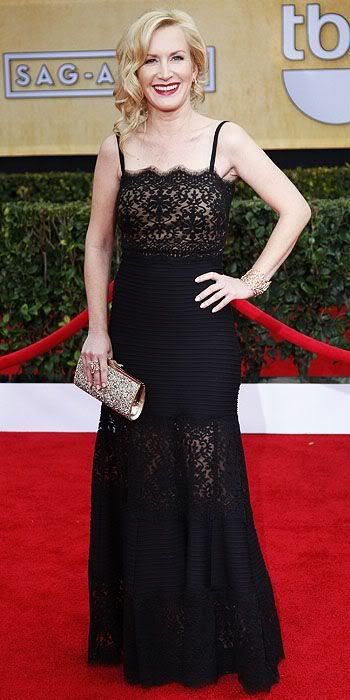 Angela Kinsey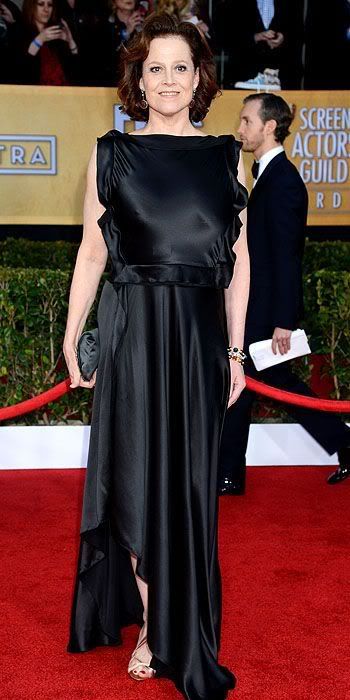 Sigourney Weaver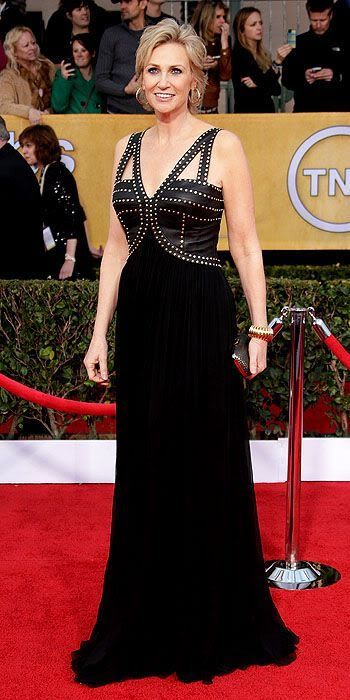 Jane Lynch
Thoughts:
Most of these dresses are horrible.
I think Elisabeth's dress is the best of the bunch, which isn't saying much.
Her heels are too plain though. They're for the office, not an awards show.
Anne's dress is fugly.
Amy looks really pretty, but I don't like her dress.
Is Julie Bowen in leather? No, just no.
Jaimie, Peter Facinelli's girlfriend, looked great until she turned. HELLO SIDEBOOB!
I don't like her shoes with the dress either.
I like some of Claire's dress, but could do without the odd sleeve, and I don't like her dark lips.
Sigourney's dress is just plain hideous.
all images via InStyle & People