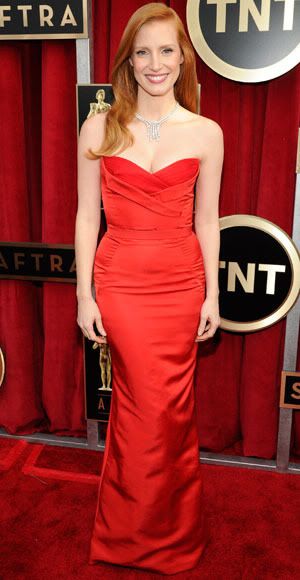 Jessica Chastain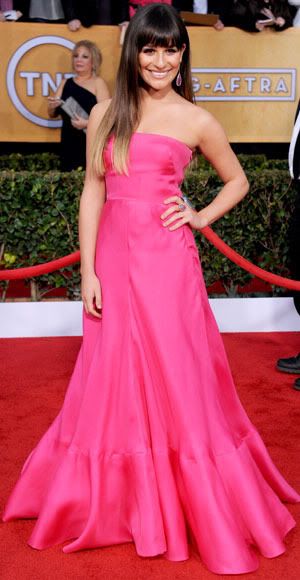 Lea Michele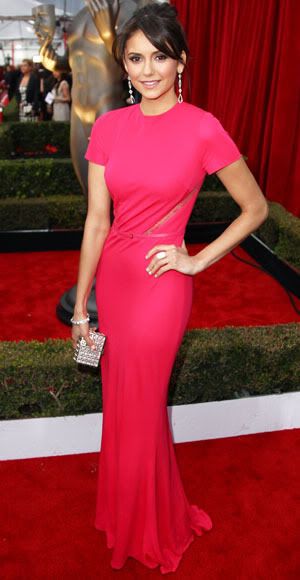 Nina Dobrev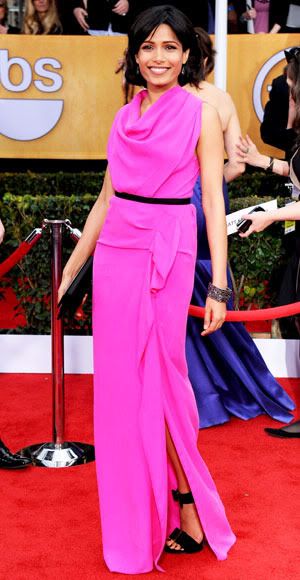 Freida Pinto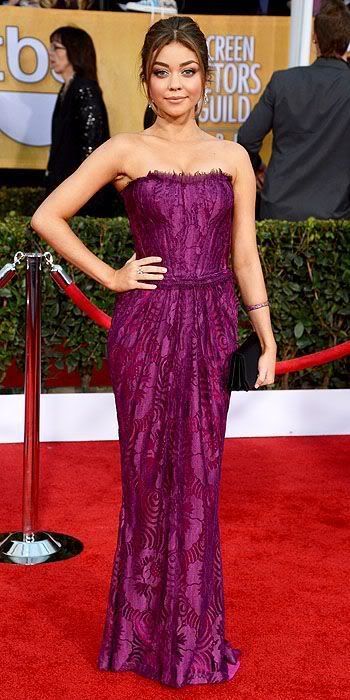 Sarah Hyland



Sally Field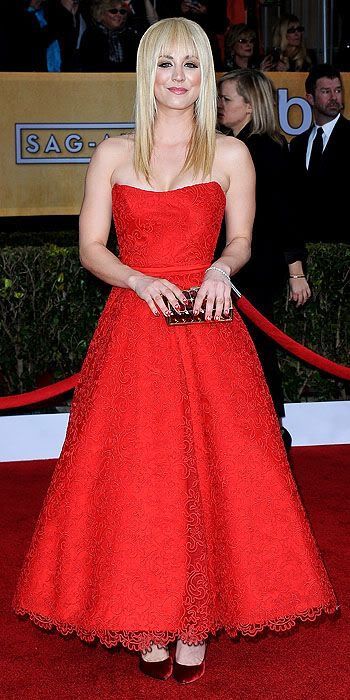 Kaley Cuoco
Thoughts:
Jessica is really pretty, but I just can't get on board with a redhead in a red dress.
Pink is a great color for Lea, but I don't like the dress. It's not the prom!
I love Nina's dress. The color and silhouette are great.
It almost looks too casual though. I'm sure it's fancier in person.
Sarah's dress is gorgeous and a great color, but I wish it weren't strapless.
Sally looks amazing!
I never like what Kaley wears. I don't like the dress, the shoes or the hair. It's all very odd.
all images via InStyle & People