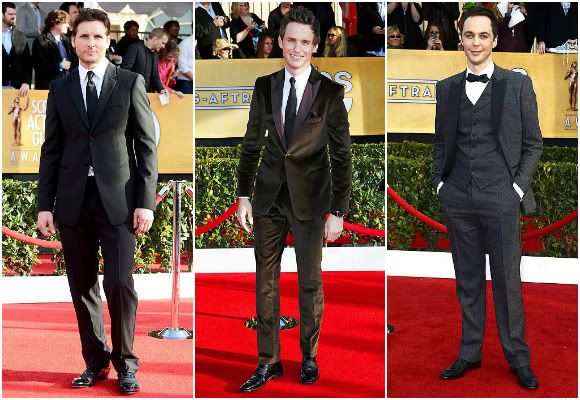 Peter Facinelli, Eddie Redmayne, Jim Parsons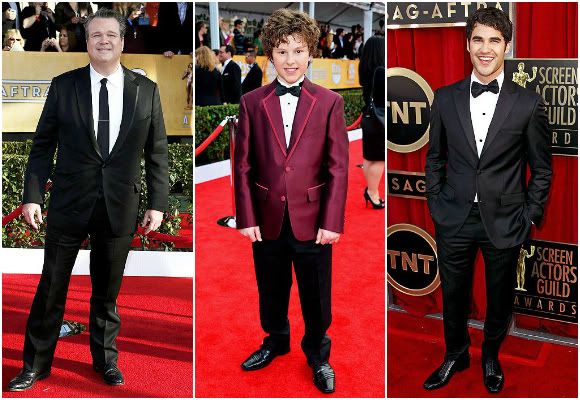 Eric Stonestreet, Nolan Gould, Darren Criss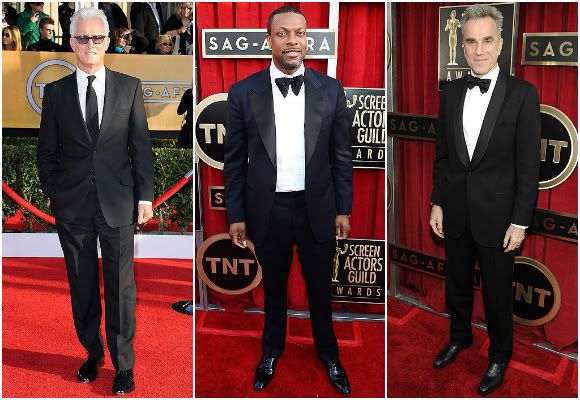 John Slattery, Chris Tucker, Daniel Day-Lewis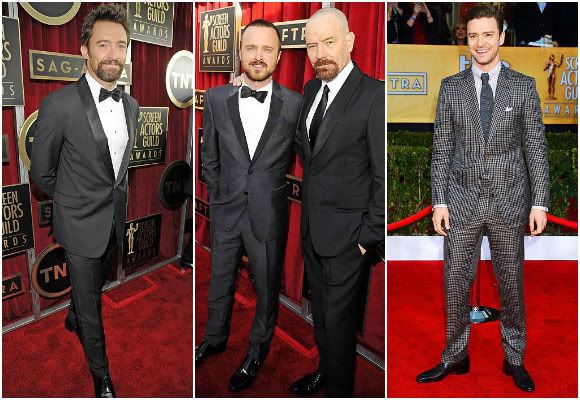 Hugh Jackman, Aaron Paul, Bryan Cranston, Justin Timberlake
Thoughts:
Eddie's tux is brown velvet. This is rather unfortunate.
I can't help it. John Slattery will always be the politician who wanted to pee on Carrie Bradshow.
If you love Sex and the City, you'll know what I'm talking about.
Chris Tucker's bow tie is huge!
I'm so disappointed in JT. He wrote a song called Suit & Tie, yet his suit and tie look like this.
all images via People