We've come to the end of the line. Overall, the SAG Awards were boring, boring, boring. This goes for both the fashion and the show. This is why I'm thankful for my DVR and fast forward button.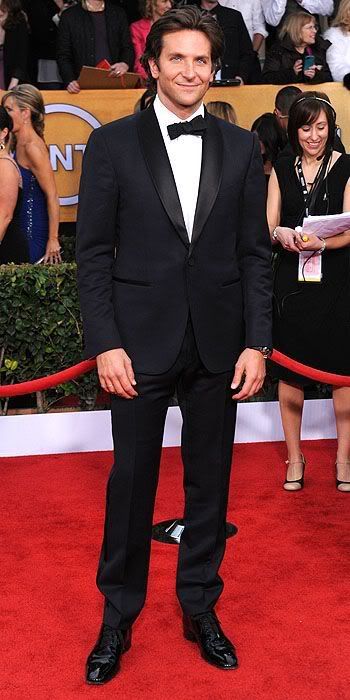 Up first, we have the best dressed man of the night. That
Bradley Cooper
is just one good looking fella. He's an exceptional actor, looks great in a tux and has a killer smile.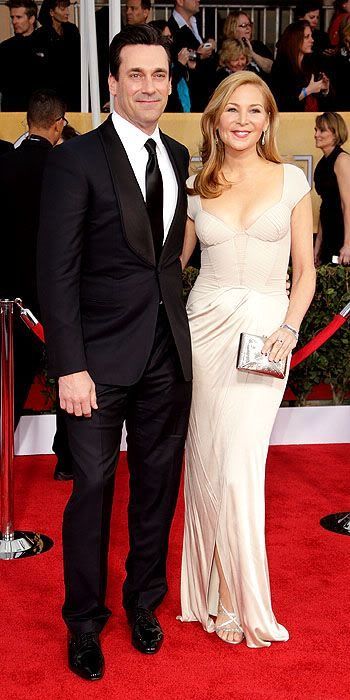 The best looking couple would have to be
Jon Hamm
and longtime girlfriend
Jessica Westfeldt
. They always look so glamorous together on the red carpet.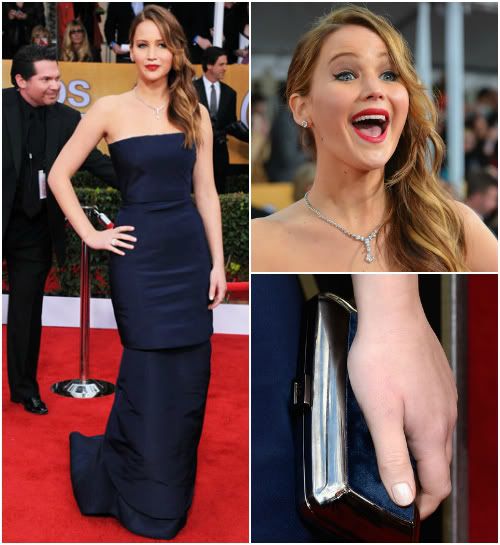 It was a lackluster night for fashion. Overall, I was very disappointed with Hollywood's gown choices. Ultimately, I have to go with
Jennifer Lawrence
in Dior Haute Couture as my favorite. It's not the greatest dress I've ever seen, but she looks more put together than most. Everything about this look is simple and effortless, which is why it works. Navy is a great color for her.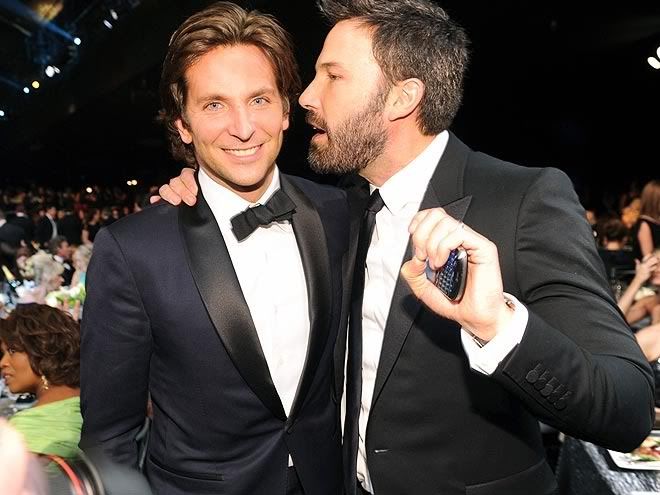 Last but not least, we have my favorite candid of the night.
I wonder what these two hotties were talking about.


all images via InStyle, People & Zimbio