I'm linking up with Shanna from
Because Shanna Said So
for Random Wednesday. I've only been following Shanna for a month or two, but she's quickly become one of my favorite bloggers. Girlfriend has style and attitude for days. Check her out!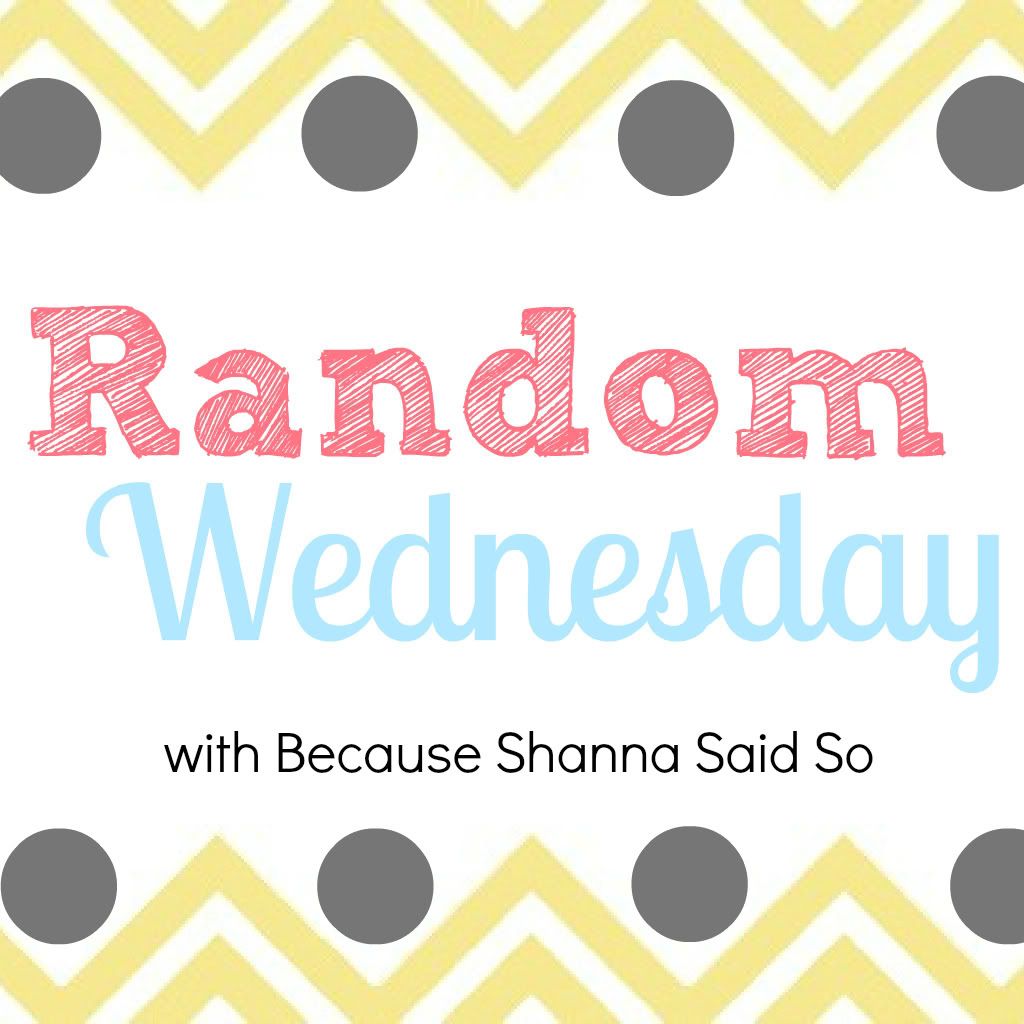 At the beginning of winter, I picked up some black jeggings from Target for $10. I love them so much. They fit perfectly and go all the way to the ankle. They're not too thin. They're not too thick. They're just right. I've worn them with my chambray top, oversized sweaters, tunics, dresses, flats, and boots. You can find them in the store with the socks and tights.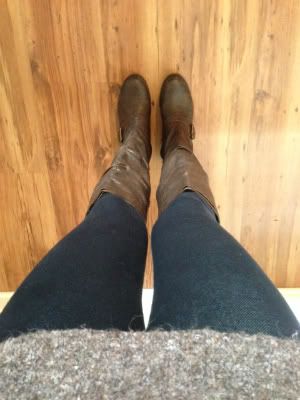 Both of my kids were sick with the crud and croup last week. Dain coughed non-stop for 72 hours. There's nothing worse than not being able to help your child when they're sick. Obviously, going to the doctor helped, but not fast enough. Finally, after a round of antibiotics and steroids, they're better. As evidenced by the pics below, my kids are a hoot. Rory dressed herself and then asked to have her picture taken. Dain is dressed like an old man for the 100th day of school.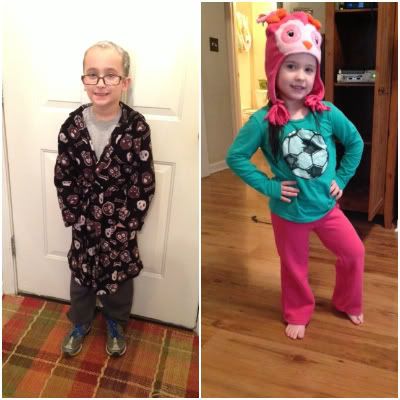 I had a leftover gift card from Christmas burning a hole in my pocket. I knew I wanted to get a chevron dress from one of the many boutiques I follow on Facebook. Earlier this week, I picked this one up in an online auction from
Clash.
Isn't it fab? I'm going to have to stay away from Facebook stores for a while. I can see this quick and easy way of shopping getting out of control.


What's up with you?