After seeing
Christina's post,
What's in My Purse, I knew I needed to share what's in mine. Hers went live about six weeks ago, so I'm right on schedule. Let's take a look, shall we?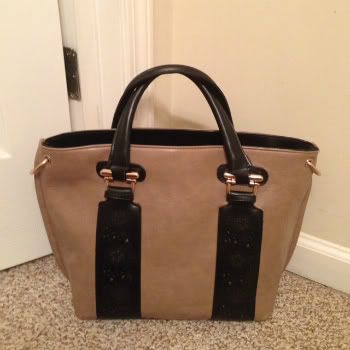 my bag, found here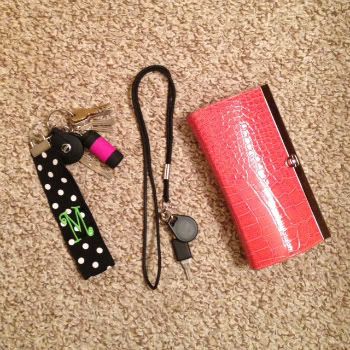 my keychain, lanyard with security pass & desk key for work, wallet



gift card to Firebirds, notepad with blog notes,
a business card, my Nook, my checkbook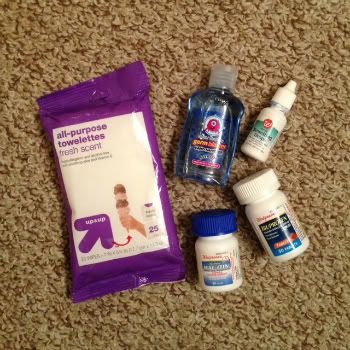 baby wipes, hand sanitizer, contact lens drops,
allergy meds, Ibuprofen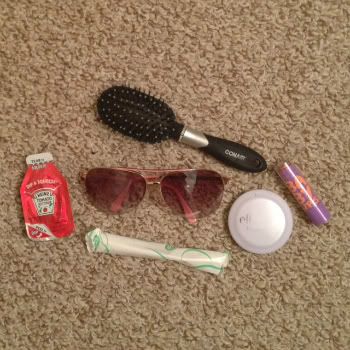 hairbrush, cheap sunnies from F21, Baby Lips,
mirror, lone tampon, Ketchup packet
You got lucky because I just cleaned my bag out the other day. You missed cough drop wrappers, loose change and a bunch of Target receipts. After taking these pics, I replenished my stash of tampons and threw a pen in there. My other one ran out of ink the other day.
So, what's in your bag?