Rihanna
looked absolutely stunning in this red Azzedine Alaia gown paired with red matte lipstick. I'm also digging her hair like this. At first glance, I thought she looked amazing. At second glance, when I realized I could see every bit of her breasts and nipples, I'll admit to being a little turned off. Did you look in a mirror before you left the house? Or did you just not care? She's a gorgeous girl and super talented, but some things are better left to the imagination.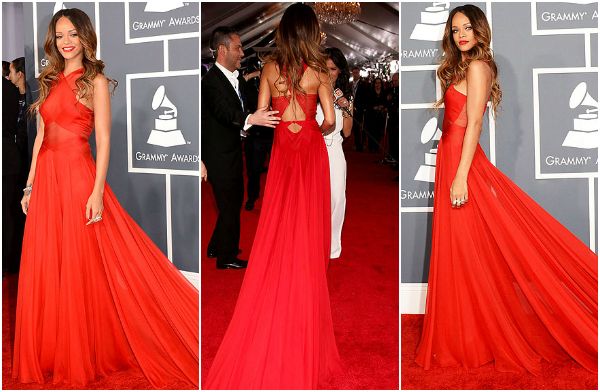 I never thought I'd be picking
Taylor Swift
as Best Dressed for anything. I normally loathe pale blondes in whites, creams or nudes, but Taylor makes it work every time. I love the silver straps on this J. Mendel gown. I love the fit. She used self-tanner for a hint of color without looking orange. Her hair is simple and doesn't take away from the dress. And the shoes are fab!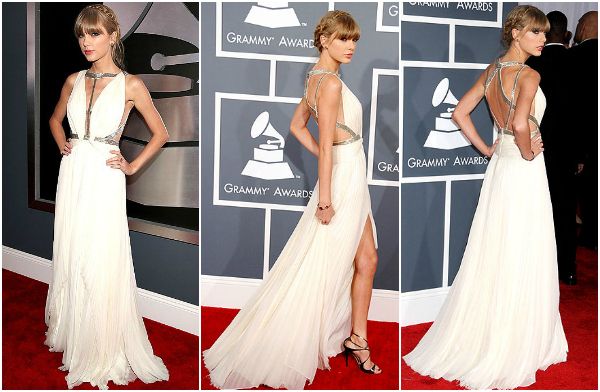 My two favorite candids from the night speak for themselves.