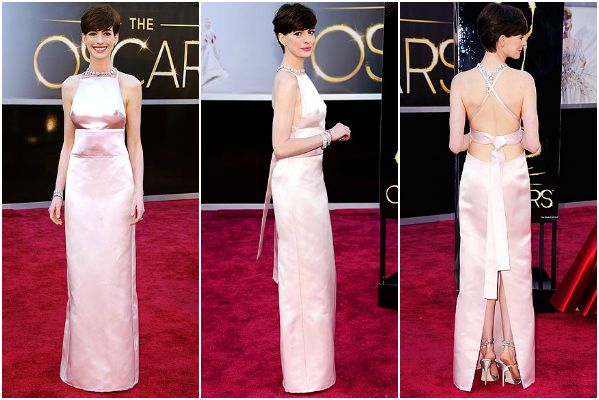 Anne Hathaway
-- Hated it! People have been debating the boob situation all morning. It wasn't just the darting that made her chest look bad. It was also the fact that you could see her areolas on the red carpet. The dress was see-through. It was also wrinkled. And the back? Well, it's even worse.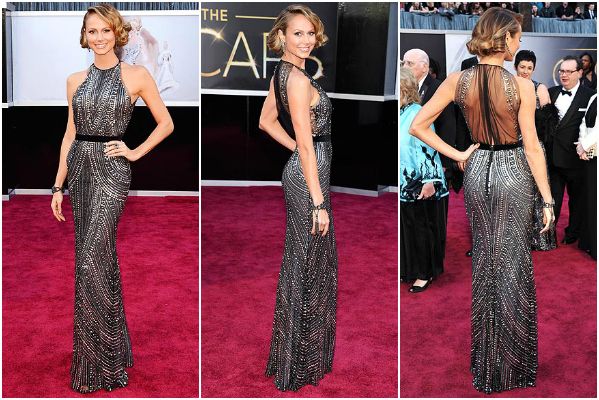 Stacy Keibler
-- The Most Improved award goes to George Clooney's leading lady. I usually hate what Stacy wears, but I love this dress. I really like her hair too. You go, girl!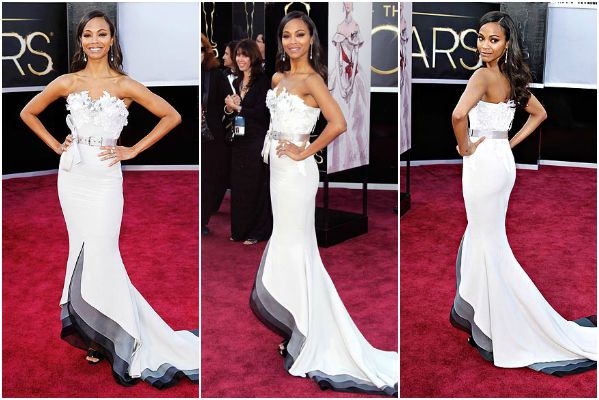 Zoe Saldana
-- Zoe is so pretty, but I never love what she wears. I feel like she's worn this style gown several times already. I don't like the colors at all. It's just not fabulous enough. I'm bored.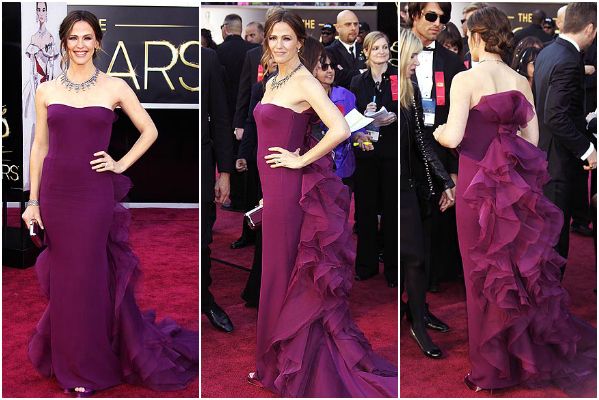 Jennifer Garner
-- I love Jennifer Garner. This color looks great on her. I'm bored with this style dress though. I also hate all the ruffly crap on the back. And I wish she'd do something different with her hair.
Images via People