At first, I had a 3-way tie for Best Dressed. In the end, after looking at a lot of photos, I decided on one clear winner.
Jessica Chastain
was the first major star to arrive on the red carpet. I like to think she did it on purpose. "I know I look damn good, so you're going to have to watch me walk around and smile in this fabulous dress all night long." Seriously, chica looked amazing!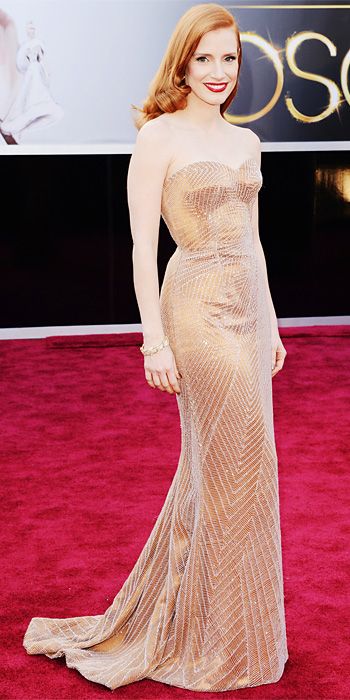 Chastain chose a bronze Armani Privé gown. I'm really surprised I love this as much as I do. Even though she's a fair skinned redhead, it all works. She looks amazing. The dress is gorgeous. The fit is perfect. I love her hair and her makeup, especially the red lips. I feel like these pictures don't do her justice. If you saw her on the red carpet, you know she killed it.


My other favorites...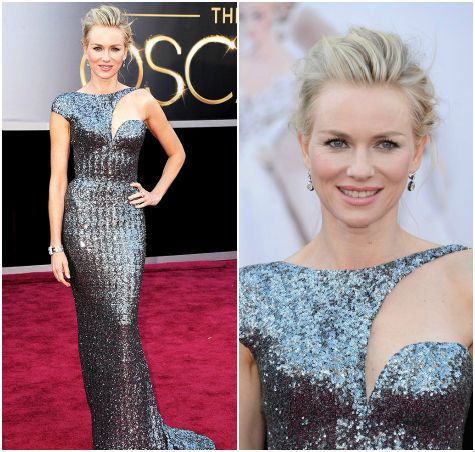 Naomi Watts
also went with Armani Privé. This gunmetal gown was a show-stopper. I love the color, the cut and the fit. Did you see her hubby taking pics of her with his phone? So cute.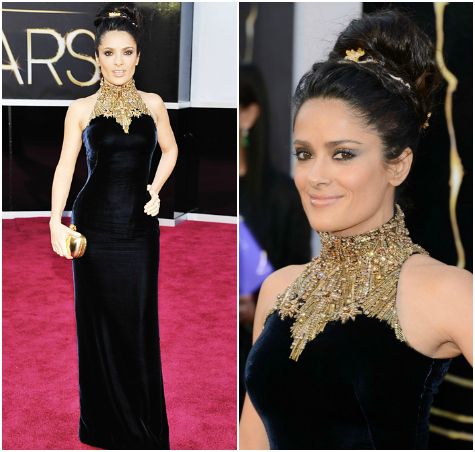 In my opinion, you can never go wrong with a black + gold Alexander McQueen. I would totally wear this dress.
Salma Hayek
looks fab + fierce. Love the smoky eye and bold updo!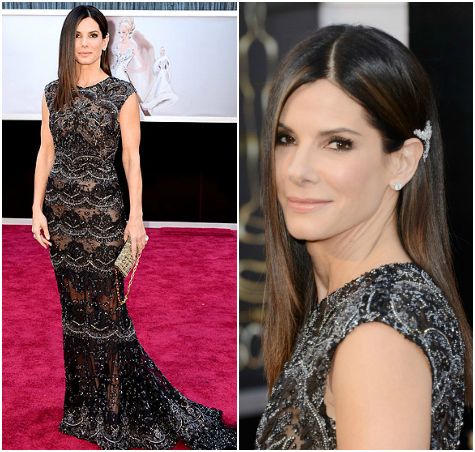 Sandra Bullock
wore Elie Saab! You remember how I chose an Elie Saab for my pretend Oscar dress, right? Well, this is the one I almost went with. She looks so pretty, y'all. I just love Sandy B.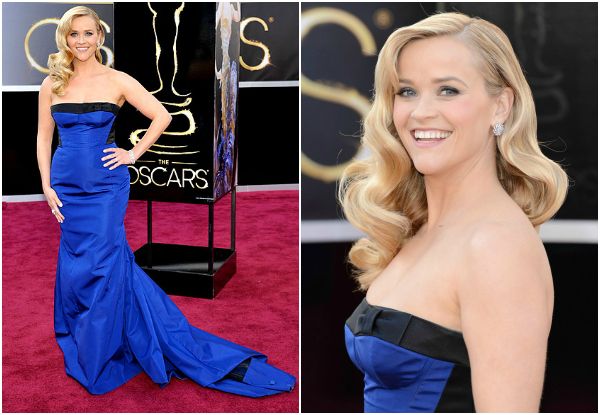 Next up, we have
Reese Witherspoon
in Louis Vuitton. I don't love the dress, but I am in love with her overall look. Her hair is perfect, and I love her makeup and classic diamond jewelry.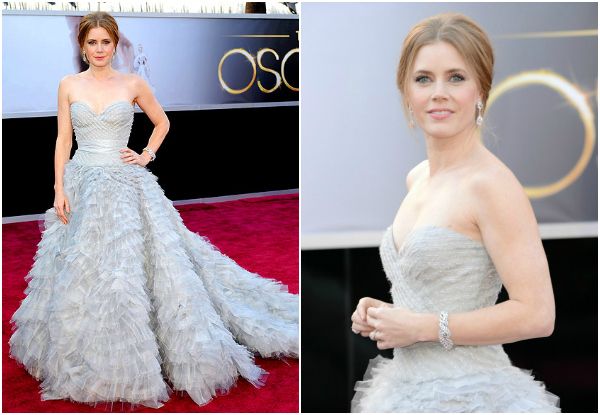 Lastly, we have
Amy Adams
in Oscar de la Renta. I don't really love this shape. It's not original. It's strapless, and it's poofy. It looks great on her though. The color works. And how fabulous does she look? I love her simple makeup and updo. Mostly, I just want to steal her diamonds.
Images via People, InStyle & JustJared