Catherine Zeta-Jones
I have always loved her.
She looks stunning.



Nicole Kidman
Even though I don't love this, I don't hate it either.
I like that she's branching out.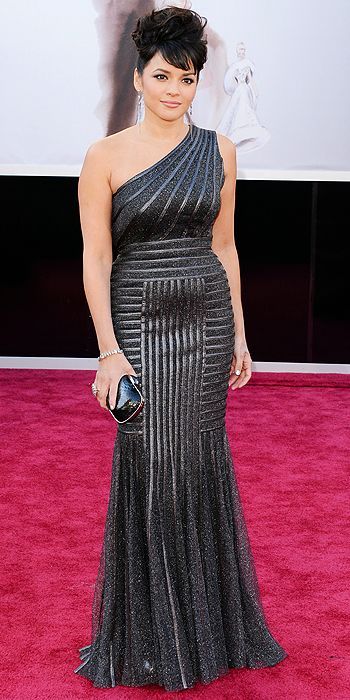 Norah Jones
The dress is really pretty, but I think she needs color.
How about a hot pink clutch, Norah?



Halle Berry
This is a different look for Halle.
I don't love it, but I like it.
She can pretty much wear anything.



Jennifer Hudson
I like the color, but not the dress itself.
I also strongly dislike the bright blue heels.



Adele
Adele is back in black, but that's ok.
She looks fab.


images via People & InStyle