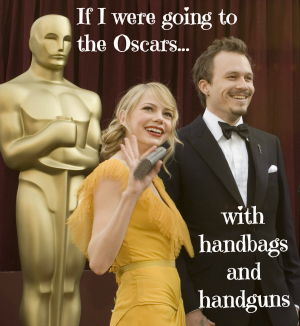 This Sunday will commemorate five years of Oscar fashion here at Handbags & Handguns. Why did it take me five years to include all of you in a link-up? I have no idea. Better late than never...
When I first started thinking of celebrity gowns I've loved over the years, one designer's name stood out in my mind.
Elie Saab
has created some of the most talked about red carpet dresses.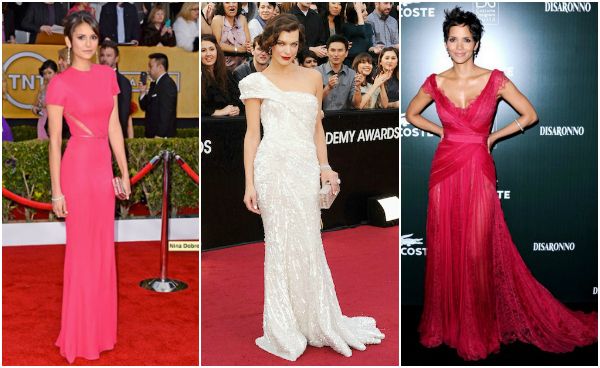 classic • gorgeous • feminine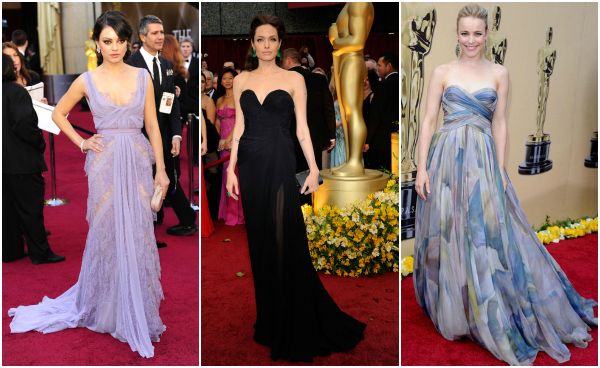 After choosing Elie as my designer, I googled his Fall 2012-2013 Haute Couture line and fell in love with no less than five dresses. I was immediately drawn to black followed closely by teal and gold. That was until I spotted this beauty. This cadet blue gown is fully embroidered with an open back and gold metal belt. How amazing would I look in this on Oscar night? UH-MAY-ZING!
If I'm pretending to go to the Oscars, you can bet your ass I'm going to pretend in a pair of Christian Louboutin heels. And how fab is this Jimmy Choo clutch? Love. ♥ Since the dress speaks for itself, I've chosen to wear my hair in a simple braided updo with natural makeup. Ain't nobody got time to look like a ho at the Academy Awards!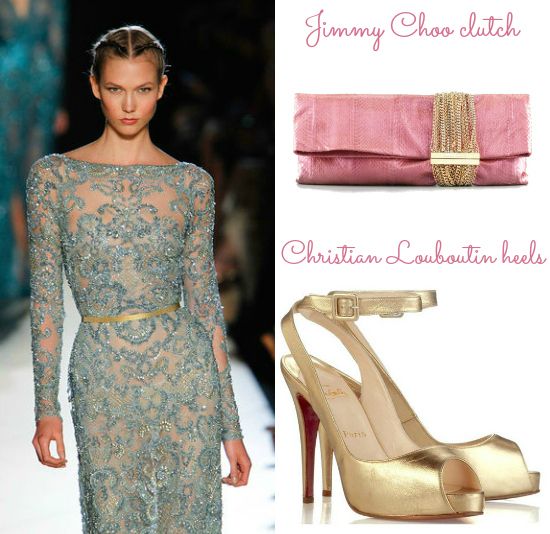 As for my jewels, simple is where it's at. No bracelet or necklace necessary. I chose rose gold and pink quartz earrings from Chopard. If you're not wearing Chopard, you're doing it wrong. HA! I'm such a wannabe Oscar snob.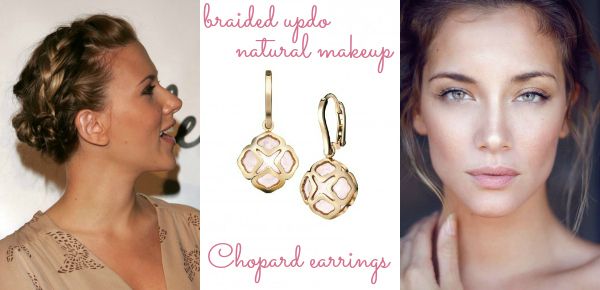 Last but not least, if I'm going to daydream about going to the Oscars in an Elie Saab gown with Louboutin heels, Jimmy Choo clutch, and Chopard jewels, I'm going to pretend to go with one of Hollywood's sexiest actors. As you can see, I haven't gotten off my Tom Hardy kick. Tie or no tie.. Beard or no beard.. I don't care as long as he looks pretty and whispers to me in a British accent.
Seriously, would you look at those lips? Rawr.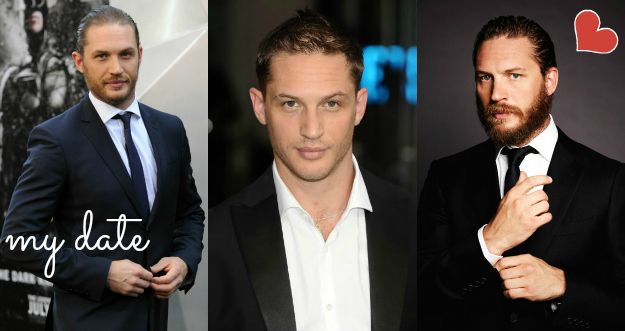 I hope you've had as much fun as I have. If you'd like to link up, enter your info below.

I can't wait to see what you'd wear IF YOU were going to the OSCARS!