I'm a one man band with a microphone
Here to make you shake and move your body
So come on in and welcome to the party
The bestie and I were originally going on a road trip to see Kid Rock in Knoxville. Life happened. We couldn't go, and I sold my tickets. It's a good thing because he cancelled that concert three hours before showtime. My boo had pneumonia. Even though I'd already seen Kid Rock in concert three times, I was not happy about missing this tour. He's seriously my favorite, y'all. After reading that the Kid was ready to rock again in Memphis, I purchased tickets last minute from StubHub. Upon our arrival at the venue, we double fisted some adult bevvies and purchased matching Big Corn-Fed Midwestern Ho t-shirts. We had great seats minus the crazy brother and step-sister duo next to us. The brother made it clear they were related, and that his sister was trashed.
My fourth Kid Rock show was everything I wanted it to be and more. Terri likes a lot of his songs, but ultimately she went for me. I think he's hot. She thinks he needs a bath. I knew he'd win her over in the end, and I was right. It was actually his
rear end
that made her a lifelong fan. Yes, that's right. Kid Rock has a sweet ass.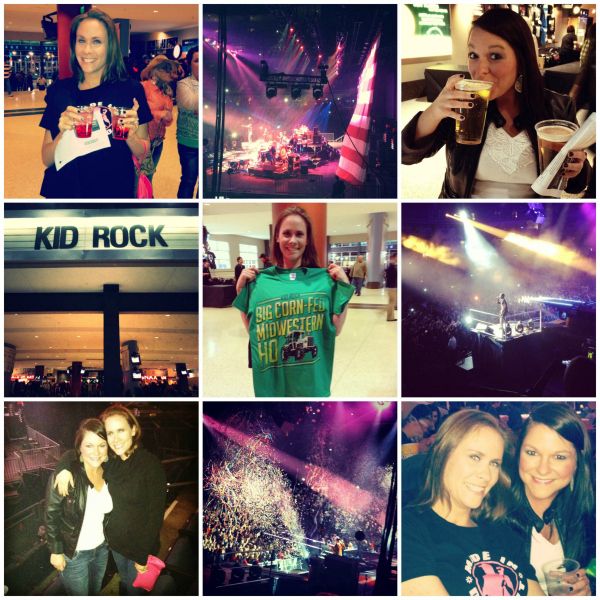 You've seen Kid Rock in concert four times now, Misty. Will you go again?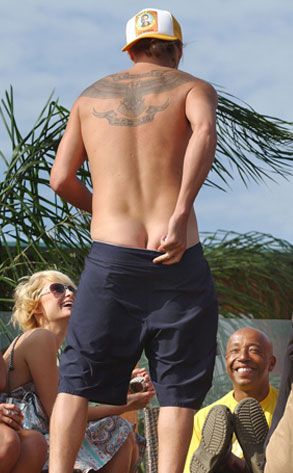 You can bet your Kid Rock's sweet ass!