One item on my mom's bucket list is to attend the
Kentucky Derby.
One item on my bucket list is to take my mom to the Kentucky Derby. I want to wear a fancy dress, tall heels and a ridiculous hat. I want to drink mint juleps whilst rubbing elbows with the rich and famous. I want to place my bets, sit back and enjoy the
show
race.
Doesn't it look like so much fun?
We all know I'd fit right in.

images via Kentucky Derby


Here's a look at the fashion from this year's event.

I included some randoms you won't know simply because they looked interesting.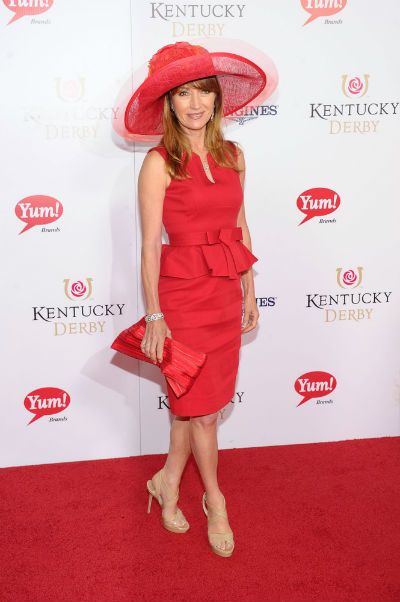 Jane Seymour
I'm digging the red + nude heels on Jane.



Coco Rocha
She looks like an old lady.



Whittney Allen
Unfortunately for Miss Kentucky, she looks more like a call girl than a beauty queen.



Star Jones
Her hat looks like a lampshade with feathers.



Lauren Conrad
It's too monotone. How about some bright lips, Lauren?



Angela Bassett
Meh.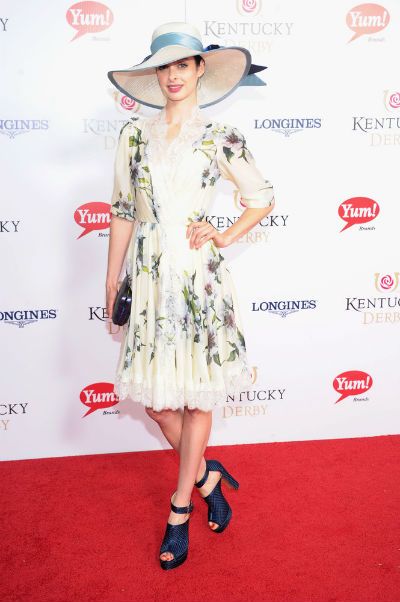 Krysten Ritter
I mostly like this except for the shoes.



Angela Zatopek
It's the Kentucky Derby not the MTV Movie Awards.



Martina McBride
It's ok. She could use a pop of color somewhere too.



Mallory Hagan
I feel like this is almost perfect. Maybe if the skirt were the same material as the top...



Taylor Dayne
Sorry, this is all I've got.
"Tell it to my heart
Tell me I'm the only one
Is this really love or just a game"



Jennifer Tilly
At least she has color on her lips...



Miranda Lambert
I like her heels, but that's about it.



Jo Dee Messina
I think the dress is all wrong for the Derby.



Bonnie-Jill Laflin
With less boobage, this could have worked.



Jordan Phillips
I would never wear it, but this look is very Derby.



Kid Rock
I don't want to hear it. My boyfriend can do no wrong.



Joey Fatone
See? At least Kid Rock didn't wear this.



Josh Henderson
It would have been Derby perfection with different shoes.



Stephen Amell
I'm digging the navy and green, but his shoes are all wrong too.



Chelsea Killman & Marlee Lathren
One looks like Cruella de Vil and the other looks like Lilly Pulitzer threw up on her.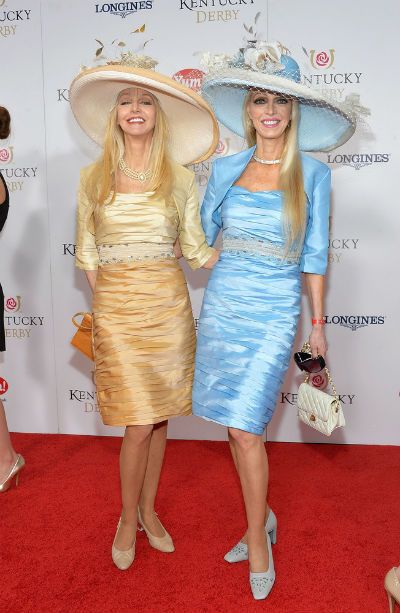 Priscilla & Patricia Barnstable
Is this what Elizabeth and Jessica Wakefield look like now?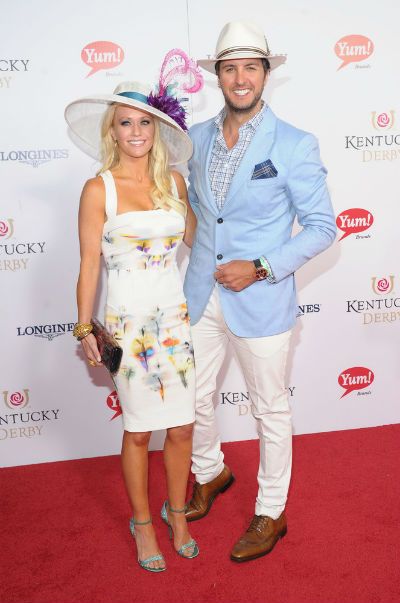 Luke Bryan & Caroline Boyer
Bravo, Luke Bryan. You nailed it.



Jason Biggs & Jenny Mollen
It's not great, but it'll do.



Tiki Barber & Traci Lynn Johnson
Her accessories aren't working for me.



Travis Tritt & Theresa Nelson
Um, no.


images via Huffington Post & Go Fug Yourself