This past Friday night, I met up with five fellow bloggers for dinner at
Bahama Breeze.
I had only been to Bahama Breeze a handful of times before this. We were able to get whatever we wanted from the menu, including drinks, appetizers and entrées. We were also given one of each of their
rice bowls.
In total, there were six rice bowls to try.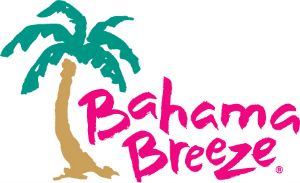 They really gave us the VIP treatment. The manager came to our table and explained everything in detail. Our waiter was extremely nice and super patient. Six bloggers who don't know what they want and have to take pictures of everything... No problem! And he took two group photos for us because we all know one is never enough.
I had my usual drink of choice, a frozen mango margarita. Ok, I had two. We picked the coconut shrimp and crispy onion rings as our appetizers. The coconut shrimp were delicious. I especially loved the citrus-mustard dipping sauce. I don't eat onion rings, but judging by the empty plates, I'd say they were pretty good too. I should also point out that their appetizer portions are large. This is a huge plus for me.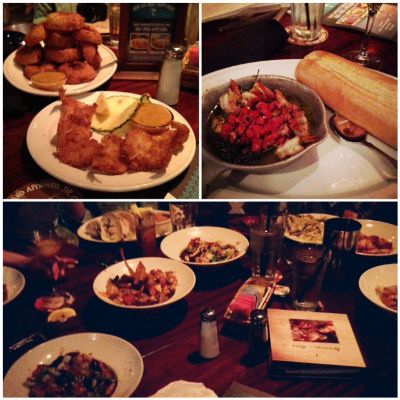 I ended up ordering another appetizer for my entrée. I chose the Skillet Simmered Jerk Shrimp. It was large boiled shrimp in a garlic-thyme butter sauce with Cuban bread for dunking. Y'all, it was so good. I ate all my shrimp then dunked my bread until it was gone. The sauce was so delicious. I wanted to lick my bowl, but didn't.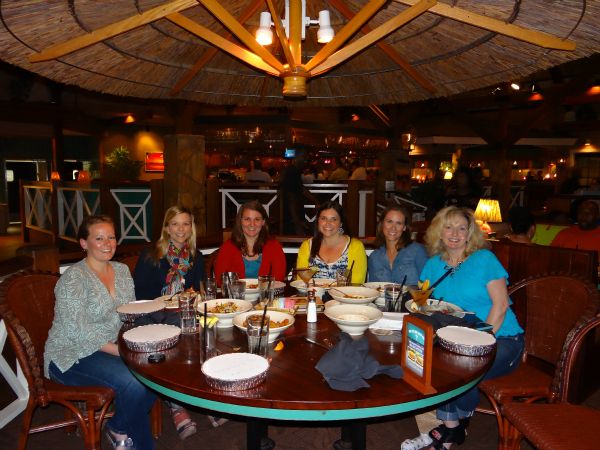 Jaime, Jen-Marie, Natalie, Sarah, me, Wendy
On to the rice bowls... They have a variety of bowls which feature island flavors from all around the world. I was stuffed, so I only tried one out of the six. Plus, I'm a picky eater. I was brave though and tried one I wouldn't have chosen for myself. I tried the West Indies Chicken Curry. I'm not going to lie. We all really disliked this one. I'm guessing you really have to like curry. The Chipotle Beef, Carnitas and Shrimp Creole were the clear favorites. No one was digging the tofu bowl either. That's ok. You can't please everyone, and none of us are vegan anyway.
Overall, this was a great experience.
The food and service were excellent.
Talking and laughing with friends made it even better.
If you have a Bahama Breeze in your city, you should definitely go!
Now, on to the fun stuff. If you live in the Memphis-area, enter the Rafflecopter below to win a Bahama Breeze "Cocktail Hour". You could win a cocktail party with free appetizers for an entire hour as well as one free cocktail per person. This is for a group of up to TWENTY people. *This prize is only valid for the Memphis-Wolfchase location.*
a Rafflecopter giveaway
Our food + drinks were comped, but the opinions herein are all mine.