I've decided to join some fellow bloggers in the
Blog Every Day in May challenge.
There are thirty-one prompts for all thirty-one days. The genius behind this idea is Jenni from
Story of My Life.
It's a way for bloggers to get back to basics. You know, writing without all the pressure. Since some of the prompts only require brief answers, I may end up combining some of the days. If you'd like to join in for all or even some of the days, click the pretty button below.
May 1 - The story of your life in 250 words or less
I was born in Memphis in the spring of 1979. My parents divorced when I was young. For many years, it was just my mom and I. I went to private school and cheered competitively. I was spelling bee champion and talked too much in class. Junior high was tough, but not unbearable. I stopped cheering for a while, but started back my junior year. I was on homecoming court and voted "Wittiest" by my peers. I had the same boyfriend throughout high school. We broke up a lot. There was some partying and drinking during my college years. I studied Criminal Justice, but didn't finish. That Algebra sure is a bitch. I met my future husband at 18 and got married at 23. I had my son at 26 and my daughter at 29. I'm 34 now and still living in Memphis. I love it and hate it here. I currently work as a mortgage loan processor. It's not my dream job. It simply pays the bills. I still see some of my friends from elementary and high school. I feel like I should keep going until I hit 250 words. I love Kid Rock and mint chocolate chip ice cream. I hate commonly misspelled words and people who don't wear shoes in public. The sky is blue. The grass is green. I really need to paint my fingernails. I'm hungry. What's for lunch? This is a gigantic paragraph full of run-on sentences. I do not care. Peace out.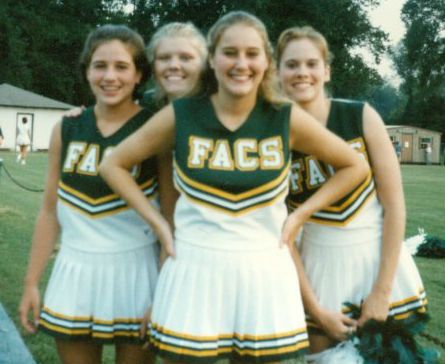 I know it said 250 words or less, but that's exactly 250.

I win.