I'm late posting once again because our internet is still spazzing out. We have a tech coming to the house, but not until Sunday. That's what I like to call excellent customer service, folks. I'm enjoying another random day at home. Some of you have been wondering why I've been off work so much. To make a long story short, my company is "transitioning". Until it's complete, I'm getting to take some time off before things get crazy busy. I'm not going to complain. My house has never been cleaner, and I can see the floor of my laundry room.
May 14 - Ten things that make you really happy

1. Random days off
2. The fact that I'm caught up on laundry
3. The sound of my children laughing
4. Olivia Pope + Fitzgerald Grant
5. 80 degrees + sunshine
6. I realized yesterday that I stopped biting my nails over a year ago. I still can't believe I did it!
7. Clean sheets
8. Receiving goodies in the mail
9. Cheese dip + margaritas
10. A book so good it makes me forget about real life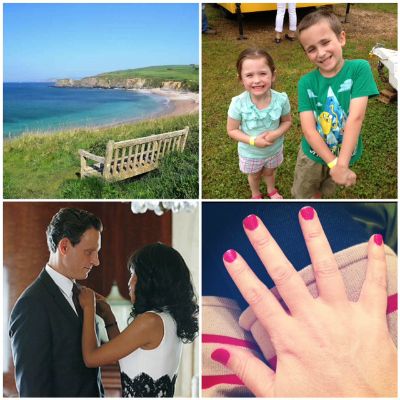 What makes you happy?