May 10 - Most embarrassing moment(s)
I'm a lucky girl. I don't embarrass too easily and haven't had a lot of situations go horribly wrong.
There was this one time my freshman year of college. I was walking down a flight of stairs with some friends, got distracted and totally missed the last two steps. I twisted my ankle and fell to the ground. My friends made sure I was ok then started laughing at me. It's ok. I was laughing too. I looked around and didn't see anyone else. I thought I was safe until I heard a guy from the landing above yell, "DAAAAAMN!" So yeah, that was a little embarrassing.
Fun fact: I'm not a klutz, but I have sprained each of my ankles over ten times each. I blame cheerleading.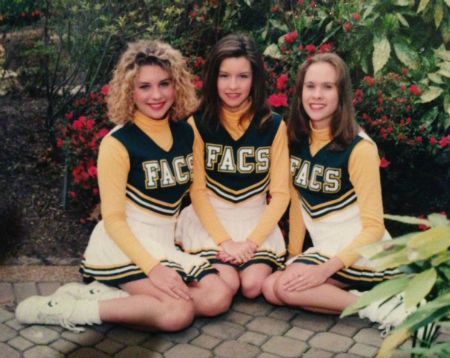 May 11 - Sell yourself in 10 words or less.

I live my life in rap lyrics and Friends quotes.


May 12 - What do you miss? (a person, a thing, a place, a time of your life)

I won't lie. Sometimes, I miss my younger days.

You know, when my parents paid the bills and my biggest worry was what I was going to wear to da club.

Speaking of da club, this used to be my jam.

Way deep down south
Yo we play this game
It's them Quad City DJ's
And yo, we call it the train

Linking up with Jenni + Whitney