I was recently given a free copy of Rod Stewart's new album to review.
Time
, Rod's first album in almost twenty years, was released on May 7. The CD has twelve tracks, eleven of which Rod wrote himself. When I think of Rod Stewart, I think of classic songs like Do Ya Think I'm Sexy, Maggie May and Forever Young. After twenty-seven studio albums, hundreds of millions of records sold and countless awards, he's back with a great mix of songs once again.
The entire CD is great, but I do have one favorite. I'm such a sucker for a sappy love song.
She Makes Me Happy
is super sweet and super catchy. After two listens, I was singing along with the windows down.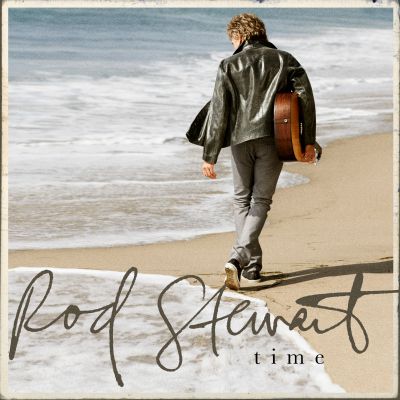 She makes me happy, can you understand
She makes me happy, I'm a reborn man
She shows me loving is a wonderful thing
She makes me happy, I wanna sing, sing, sing
I think what I enjoy most about this CD is that I can relate to all the songs. The song lyrics include separation, divorce, new love, and being a parent. Rod's sexy voice doesn't hurt either.
You can buy a copy of
Rod Stewart's Time
on
Amazon
for $11.99. Rod kicks off his "Live The Life" tour in Europe on June 1. The North American leg, featuring Steve Winwood, begins October 17. You can buy tickets
here.
I participated in this campaign for One2One Network. I received a free copy of the CD to review. By posting, I am eligible for incentives. All opinions stated herein are my own.