Sarah from Venus trapped in Mars has this link up called
Fan Friday
. It started out as a sports link up. Now, she's expanded it to pretty much anything and everything. I've been meaning to join in for weeks. So today, you get to find out what I'm a fan of.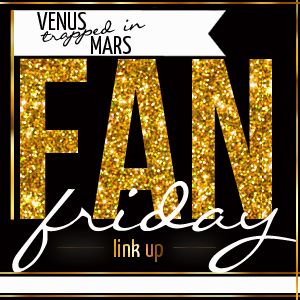 1. Sports
I love most sports, but college football and basketball are my faves. I've been a Wildcats fan since elementary school. My husband's been a Noles fan for just as long. So I support both. Since they don't play each other, this hasn't caused us any problems. If the Noles ever join the SEC, he'll be cheering alone.
2. Vampires
I've loved vampires since I jumped on the Twilight bandwagon in 2008. My heart's big enough for more than one dead guy. I love me some Edward Cullen, Damon Salvatore and Eric Northman. This is one trend I'm not ready to let go of just yet. #noshame
3. Drink
My drink of choice is almost always a frozen margarita. Any flavor will do, but I prefer the sweetness of mango. As a matter of fact, I may have one or two of these tonight with dinner.
4. Music
I love music. I listen to every genre and have a lengthy list of favorites. Here are three that will always be at the top of the list. Quite the group, huh?
5. This Guy
I will see anything and everything this guy does. No one's funnier than Adam Sandler, yo. No one.


And since it's Friday, I'm backing that azz up with Whitney.

This song on repeat. All day. Erry day.







What are you a fan of?