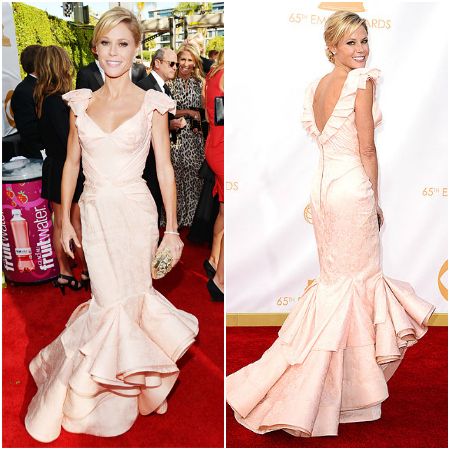 JULIE BOWEN
I really want to hate this dress.
It really suits her though.
She looks great.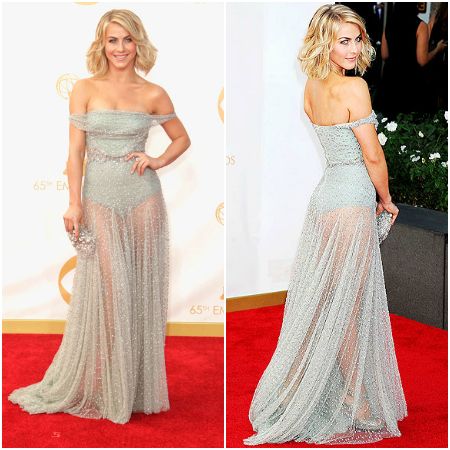 JULIANNE HOUGH
I can't say it enough.
I do not understand unlined dresses.
Regardless of color, material or styling, it looks like half your dress is missing.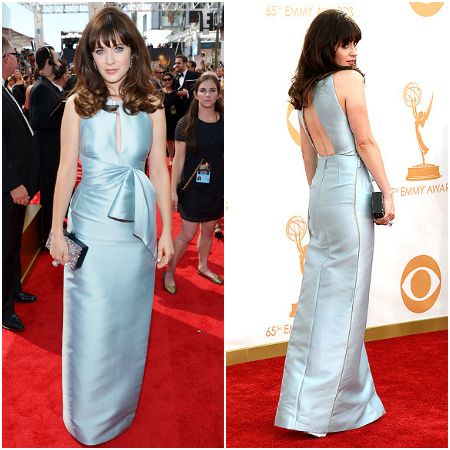 ZOOEY DESCHANEL
I love Zooey, but never seem to love her gowns.
This is a great color on her. The cut is good too.
Zooey, you get Most Improved.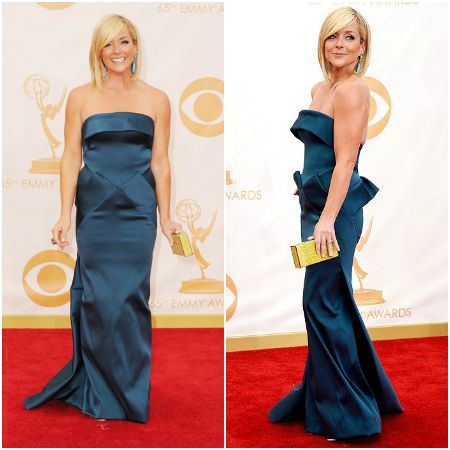 JANE KRAKOWSKI
I don't love the shape or material.
I do love her hair and jewels though.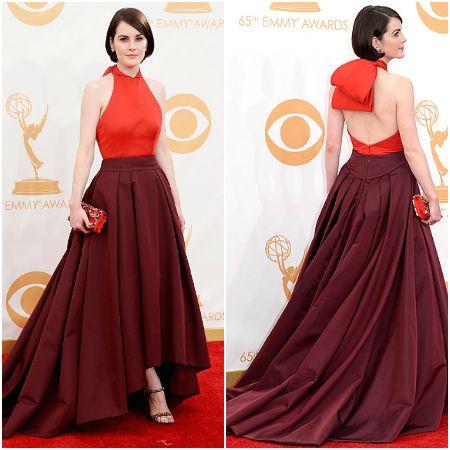 MICHELLE DOCKERY
I would never wear this in a million years, but I don't hate it on her.
I can respect a bold move when I see one.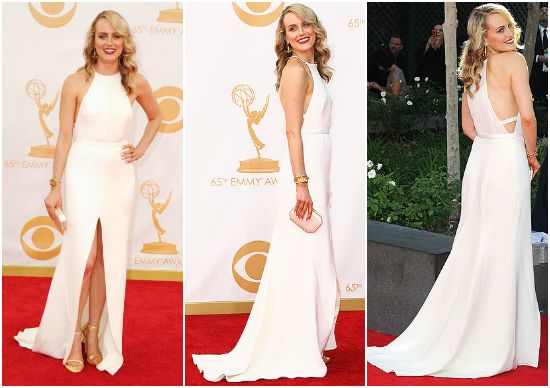 TAYLOR SCHILLING
I went back and forth on this one.
Her overall look is gorgeous.
Her hair and makeup look great.
I love gold accessories with white.
I'm just not in love with the top half of the dress.


images via People & InStyle