EMILIA CLARKE
She's really pretty.
I don't hate the dress.
Maybe if it were another color...



PADMA LAKSHMI
It's the Emmys, not a toga party.



KATE MARA
This totally misses the mark, and the shoes make it even worse.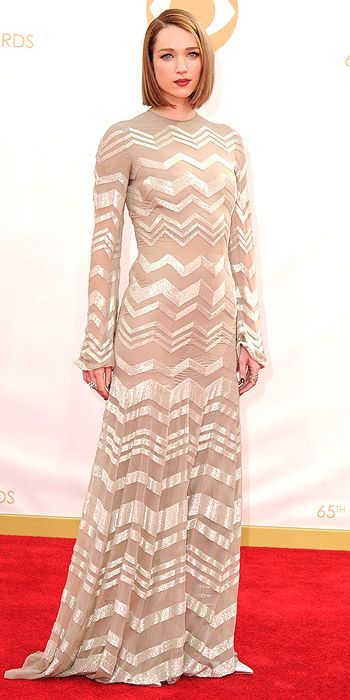 KRISTEN CONNOLLY
You know I love me some chevron, but not on a red carpet gown.
The hair's all wrong for this type of dress too.



ANNA GUNN
I really like this a lot.
It suits her perfectly.



ELISABETH MOSS
I don't typically like Elisabeth's red carpet looks.
I have to give it to her this time.
She looks fabulous!



MORGAN SAYLOR
I like this dress.
I'm just not sure I like it on an 18-year-old.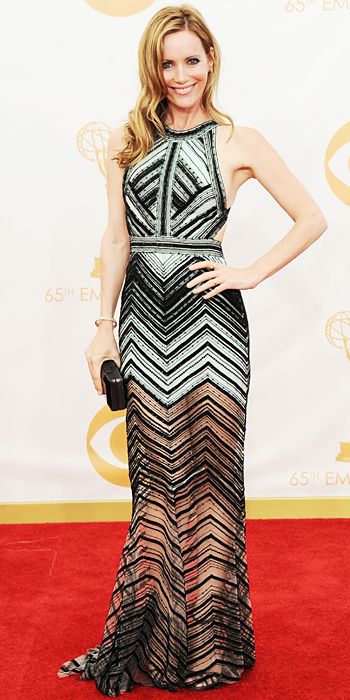 LESLIE MANN
1. It's unlined from the thigh down. Why?
2. I don't like the print.



BETSY BRANDT
It's different.
It's kind of out there.
It almost works.
The silver bag is really throwing me off though.



LENA DUNHAM
Part of me thinks Lena dresses bad on purpose.
And matching eye shadow?
No. Just no.



JULIANNA MARGUILIES
It looks like she has an ink stained towel wrapped around her body.



ANNA FARIS
Where to begin...
Her hair looks awful.
The dress is a horrible color.
And then she put on some coral lipstick.
Why Anna? Why?!



PAULA ABDUL
The dress looks very space age, and it makes her head look huge.
Take from that what you will.



ZOSIA MAMET
Why are her boobs wearing a sleep mask?



MALIN AKERMAN
This style of dress has been so played out.


images via People & InStyle