The beginning of fall always brings the beginning of awards season. I'm totally ecstatic about both. If I'm being honest, I fast forwarded through most of the Emmys last night. With the finale of Dexter and almost finale of Breaking Bad, I didn't have a lot of time. I did watch all of E's red carpet coverage though. I was extremely pleased with last night's fashion. A lot of women stepped out of their comfort zone. I'm hoping this means a great red carpet season is upon is.
Color was everywhere. Let's take a look at the blues, greens and purples of the evening.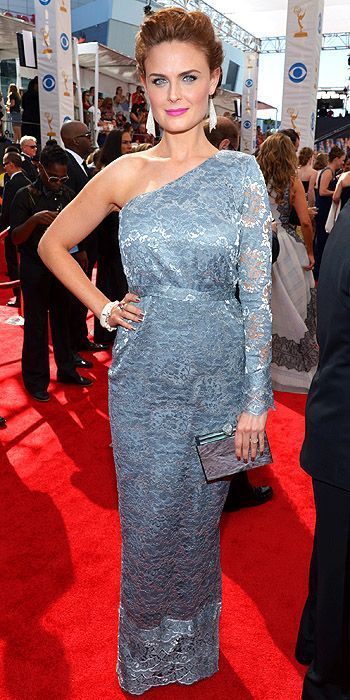 EMILY DESCHANEL
She looks pretty. The color is pretty.
Maybe if the belt and clutch were a different material or color...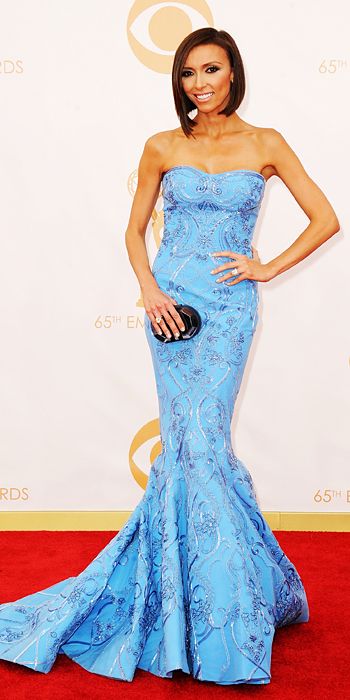 GUILIANA RANCIC
The color and print are fine, but I am so over strapless mermaid dresses.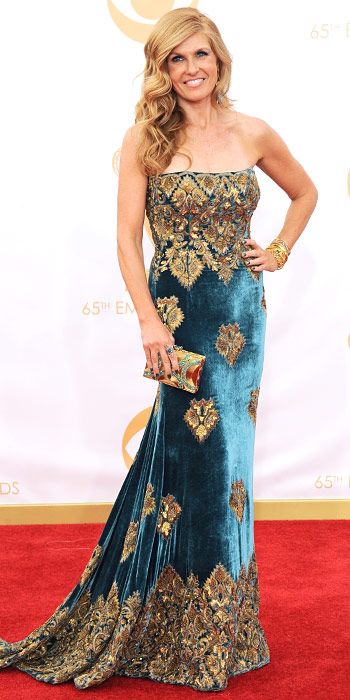 CONNIE BRITTON
I like the colors, but not the material.



TINA FEY
I love that she's in a bright blue.
The fit is great.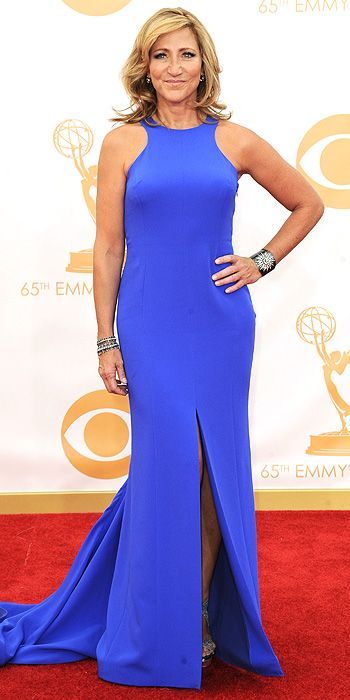 EDIE FALCO
She has a great figure, but this dress gives her no shape.



ALLISON JANNEY
Even though I like the color, I feel like the dress is wearing her.
I do love her jewels though.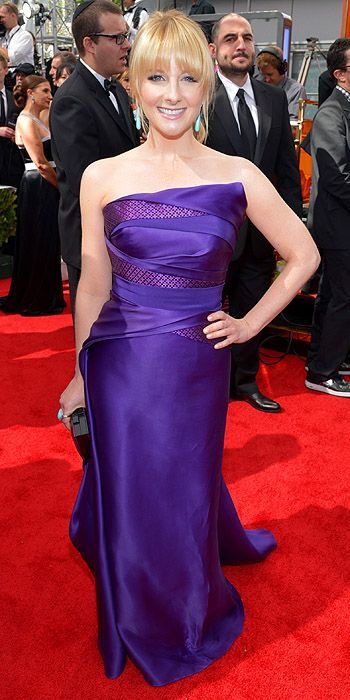 MELISSA RAUCH
There's nothing new here.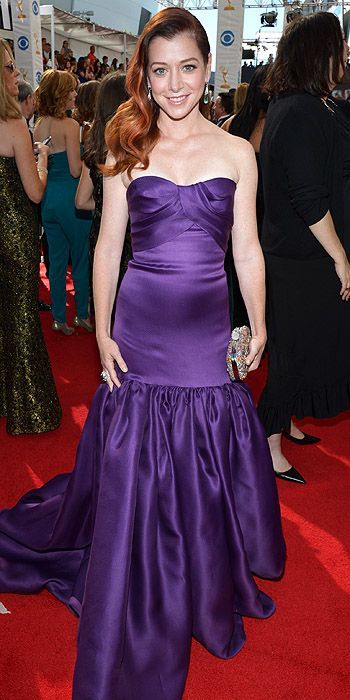 ALYSON HANNIGAN
It's not a great fit, and it's too much dress.
I'm not digging her hair either.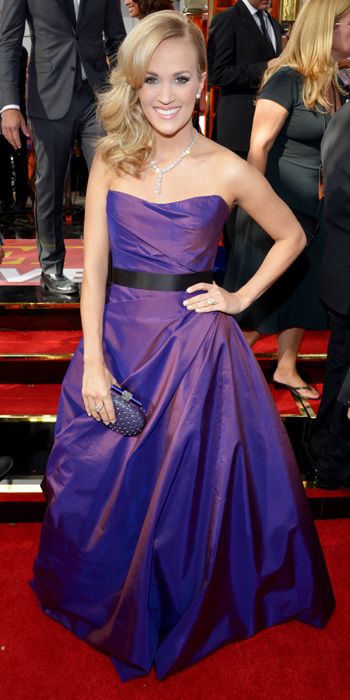 CARRIE UNDERWOOD
I love the color and the belt.
I just wish the skirt weren't so big.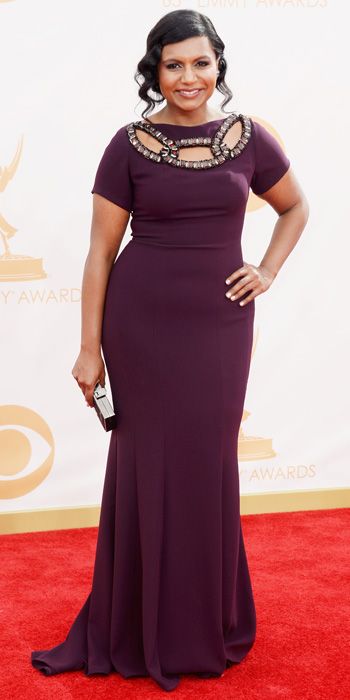 MINDY KALING
I don't have one specific reason. I just don't like this.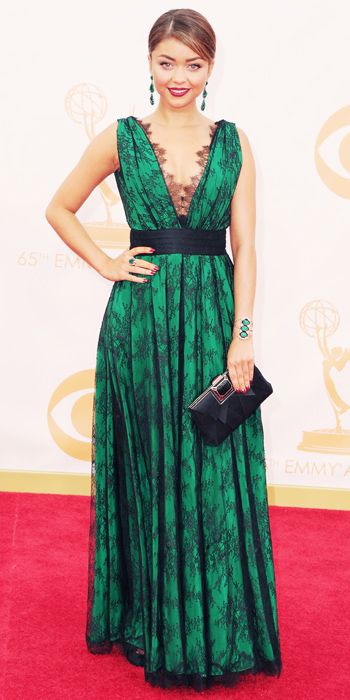 SARAH HYLAND
I love brunettes in green.
I love so much about this, especially her jewels.
But... I think it would have looked better without the lace.
She's 22. It ages her.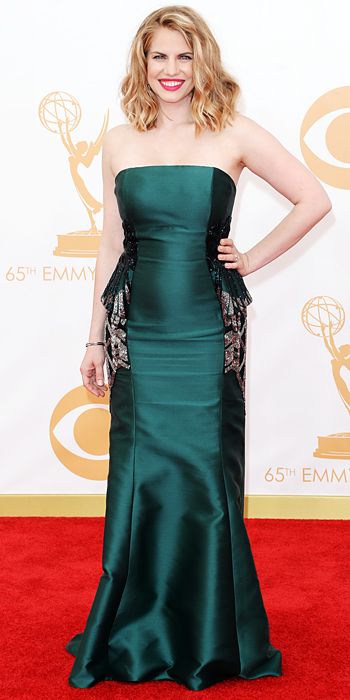 ANNA CHLUMSKY
I love her hair and bright lips.
This cut is all wrong for her though.
And I wouldn't have picked this color.



MAYIM BIALIK
The dress would have been so much better without the embellishments.
She looks like a Christmas tree.
She looks pretty though.


images via People & InStyle