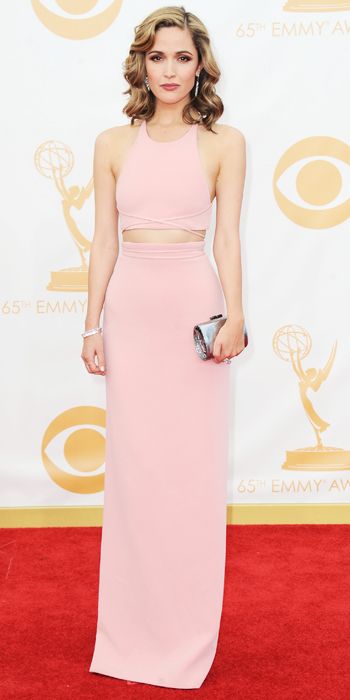 ROSE BYRNE in Calvin Klein
This is the perfect shade of pink for her.
Her hair, makeup and accessories are perfect.
Who knew a crop top and skirt could work on the red carpet?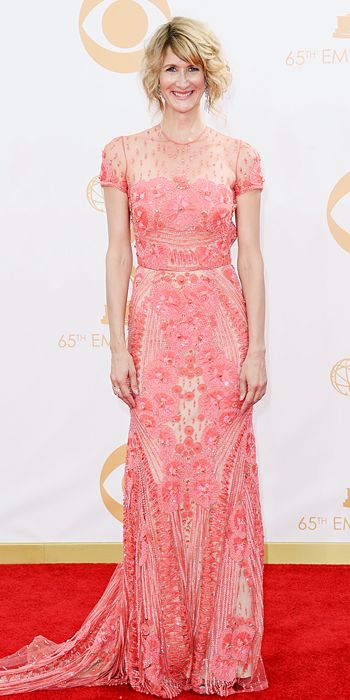 LAURA DERN in Naeem Khan
I love love love this dress.
Is it bad that I wish someone else were wearing it?



ALLISON WILLIAMS in Ralph Lauren
This is exactly how you make a simple dress work.
I love the blue.
I love the gold bracelets.
Her hair and makeup look effortless.
It's very Jennifer Aniston, no?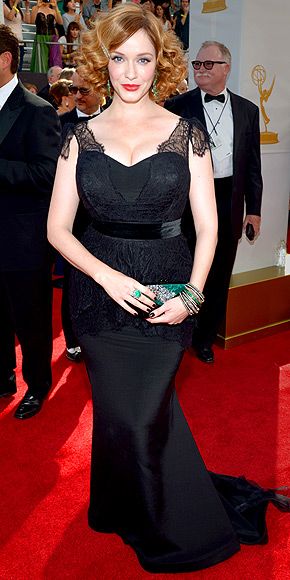 CHRISTINA HENDRICKS in Christian Siriano
Like Sofia Vergara, Christina knows what works for her body type.
This is such a gorgeous gown.
It hugs her figure in all the right places.
Great hair, green jewels, bright lip... YES!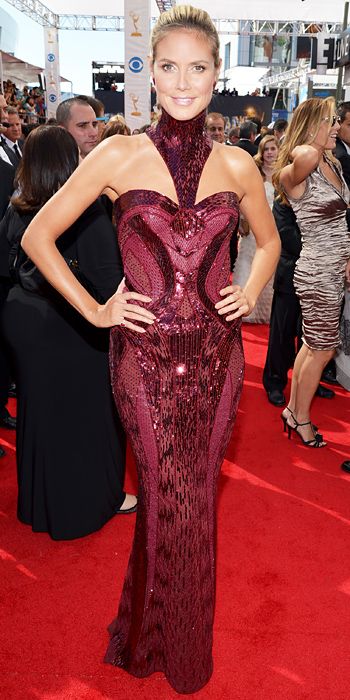 HEIDI KLUM in Versace
I'm actually kind of surprised I like this so much.
It's such a pretty color.
I love the unusual neckline.
And Heidi looks smashing!



KALEY CUOCO in Vera Wang
I typically don't like what Kaley wears, but I love this.
Her whole head-to-toe look is fab.
The dress is a great color.
Vera can do no wrong.



AUBREY PLAZA in Marios Schwab
This one has a high neck with flowers and long sleeves.
And guess what?
I don't hate it!
It's pretty.
It stands out.
It's not too out there.
Mad respect.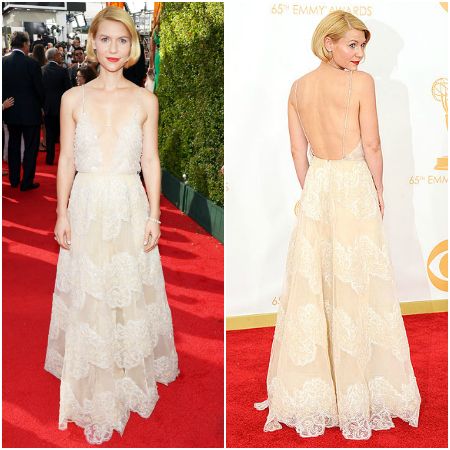 CLAIRE DANES in Armani Prive
This is another dress I went back and forth on.
In the end, I decided it was just too pretty to overlook.
And more power to her for wearing it even though she doesn't have big tatas.


images via People & InStyle