There have been several awards shows in the last week. Since I don't have time to cover each one in depth, I'll give you a brief snapshot. Up first, we have the Critics' Choice Awards. The red carpet for this event is not quite as dressy as the Globes or Oscars. Some stars use this as a chance to dress down, while others still bring out the fancy dresses and tuxes.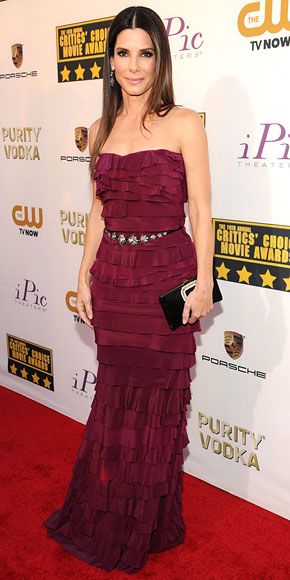 SANDRA BULLOCK
It's not the greatest dress in the world, but it looks great on her.
I love the color.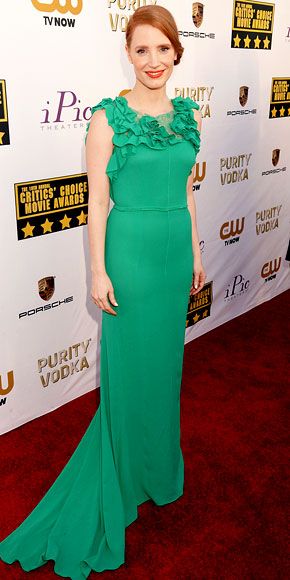 JESSICA CHASTAIN
I usually like redheads in green.
In this case, I don't.
The dress and lip are too bright.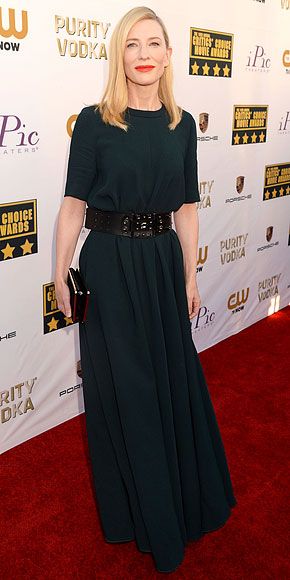 CATE BLANCHETT
I think she's wearing the same lipstick as Jessica Chastain.
Seriously, why are their lips orange?
#NotAFan



LUPITA NYONG'O
Lupita is owning this red carpet season.
Once again, she looks amazing.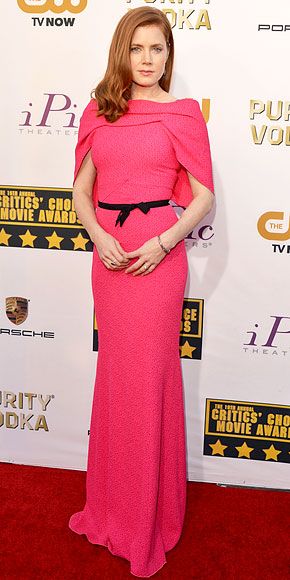 AMY ADAMS
I don't hate the dress.
I don't love it either.
This color doesn't really work for her.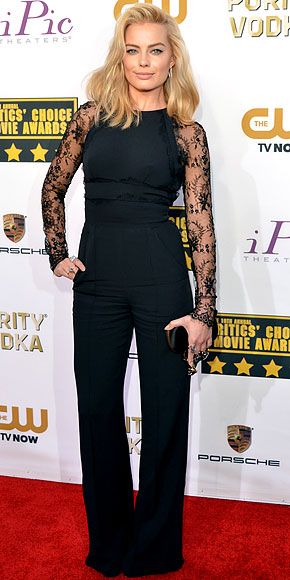 MARGOT ROBBIE
She's so pretty it's ridiculous.
I love that she's wearing a jumpsuit, but...
Why not hem the pants?
This would be perfect if I could see a hint of her shoes.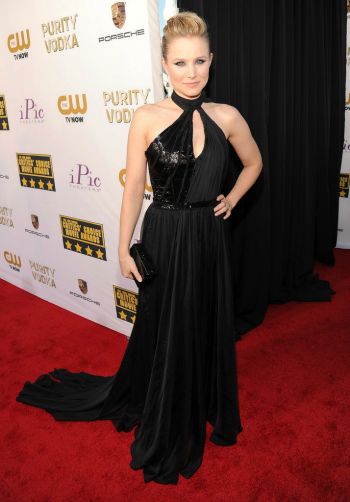 KRISTEN BELL
This look doesn't suit her personality.
It's all a bit harsh.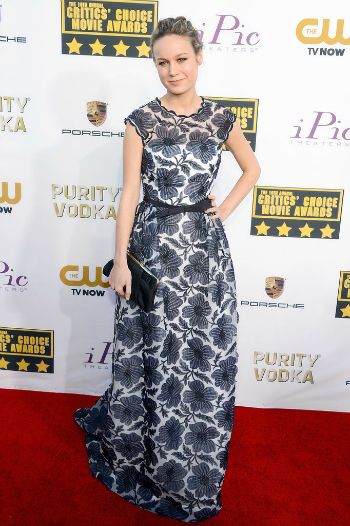 BRIE LARSON
I feel like this could have worked if it were short and straight.
It's just so much dress.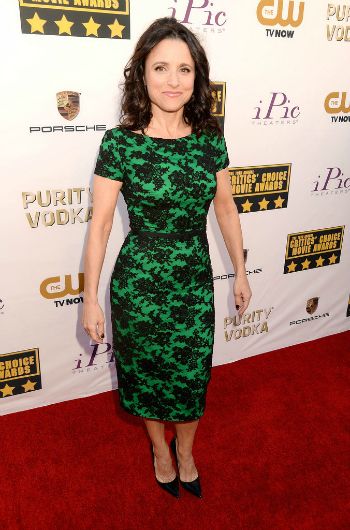 JULIA LOUIS-DREYFUS
This length makes her look like a munchkin.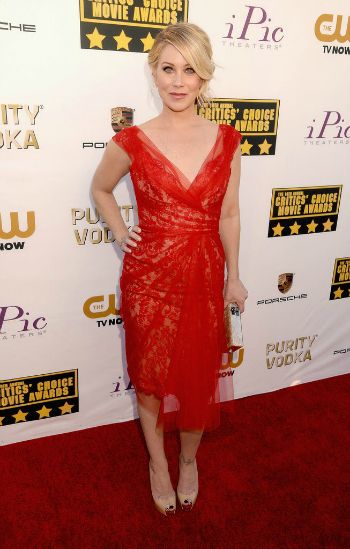 CHRISTINA APPLEGATE
She looks great in red.
The dress is pretty, but the shoes ruin it.
Strappy heels, Christina!



JAMES MARSDEN
I think I'd like his suit better if it were solid grey.
What do you think?
Love or leave it?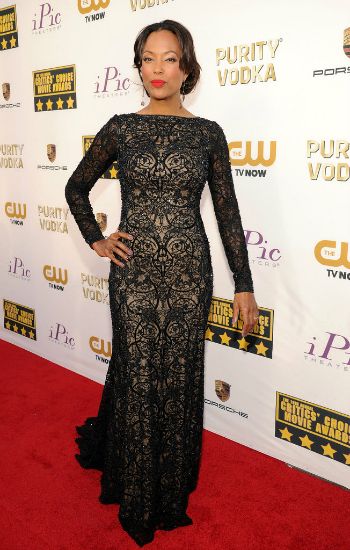 AISHA TYLER
She looks fab and knows how to work a bright lip.



BRADLEY COOPER
His suit is burgandy.
I can dig it.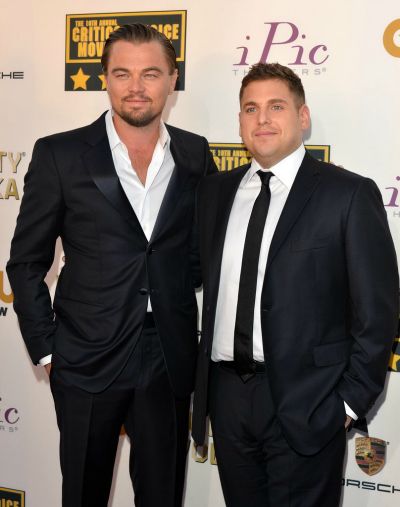 LEO DICAPRIO & JONAH HILL
Every girl crazy 'bout a sharp dressed man.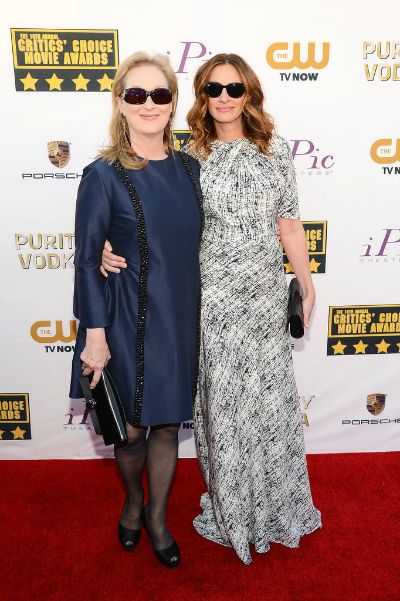 MERYL STREEP & JULIA ROBERTS
So very Meryl. So very Julia.