AMBER HEARD
You're dating Johnny Depp.
Step it up, girlfriend. I'm bored.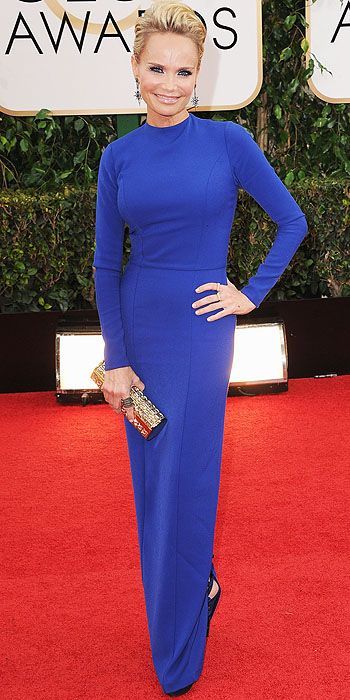 KRISTEN CHENOWETH
I think the dress is too casual for the Globes.
I also don't like it with her new short hair.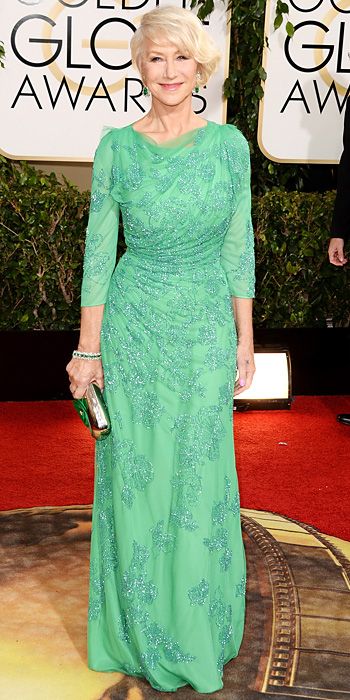 HELEN MIRREN
Helen Mirren looks perfect.
68 and fabulous!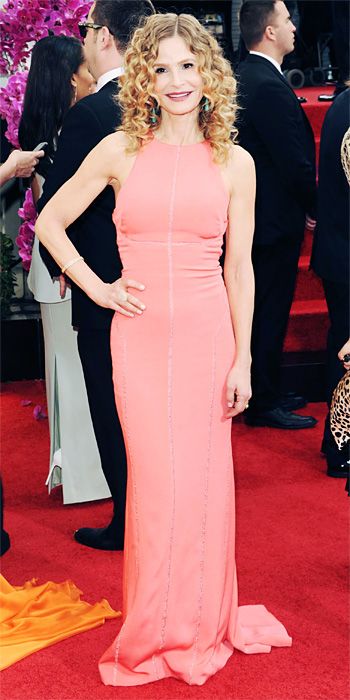 KYRA SEDGWICK
Once again, I think this would look better on someone younger.
It's not because she doesn't look great or needs to cover up.
It just doesn't work for me on her.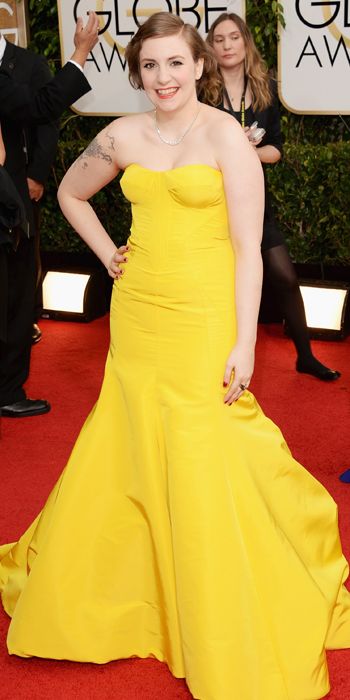 LENA DUNHAM
There are no words.



LESLIE MANN
Leslie is always one of my favorites.
I like this a lot on her.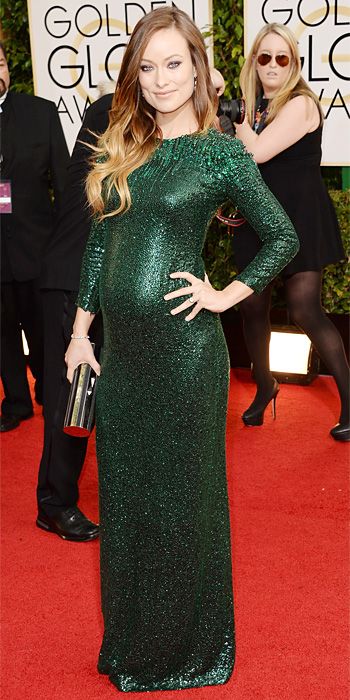 OLIVIA WILDE
I love her in green.
I also love that she wore a bump hugging gown.
This is how you do red carpet maternity.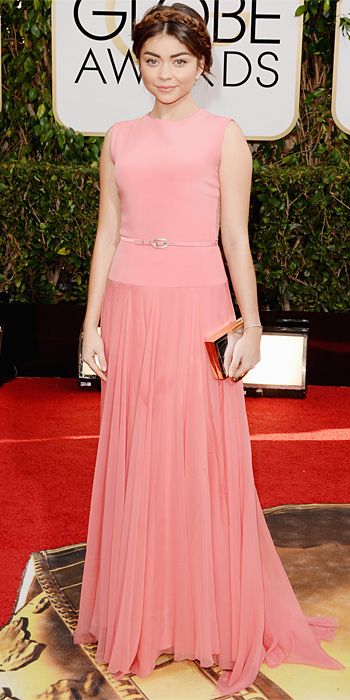 SARAH HYLAND
I love the color, but the rest is all wrong.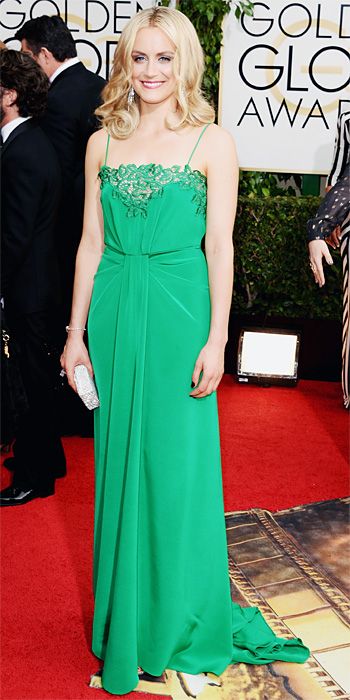 TAYLOR SCHILLING
I'm obsessed with Taylor and Orange Is the New Black.
This color looks great on her, and she looks so pretty!