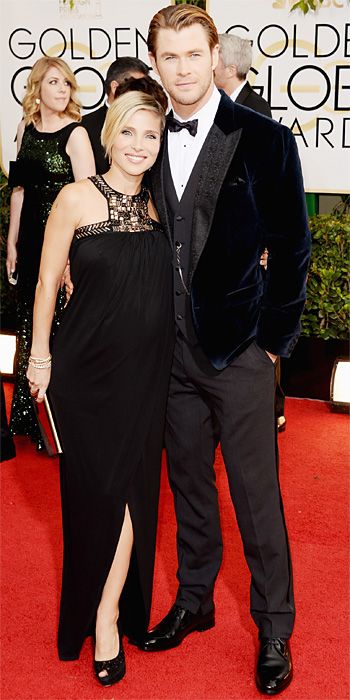 ELSA PATAKY + CHRIS HEMSWORTH
He is so fine. The end.
Ok, fine. She's pretty too.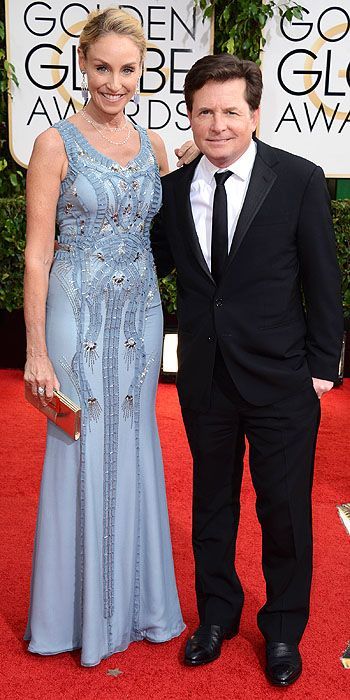 TRACY POLLAN + MICHAEL J. FOX
He's adorable.
Her dress would have been better in another color.



ROBIN WRIGHT + BEN FOSTER
She's 47. He's 33. You go, girl.
The dress could have worked with a brighter lip and less side boob.
And he really should have worn a tie.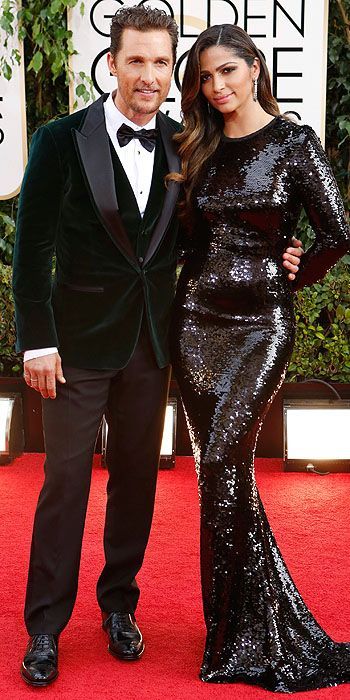 MATTHEW MCCONAUGHEY + CAMILA ALVES
I love Mr. McConaughey so much. I'm so happy he won.
Everyone keeps saying they're the best dressed couple.
I'm not loving his tux or her dress. They are gorgeous though.



AARON PAUL + LAUREN PARSEKIAN
Oh, Aaron, you're so dreamy.
I've seen her dress a thousand times.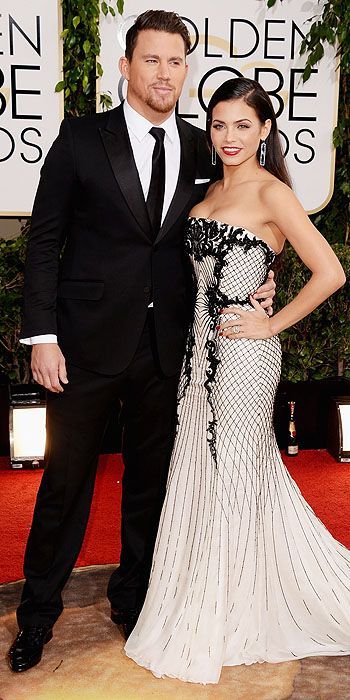 CHANNING TATUM + JENNA DEWAN-TATUM
This is your best dressed couple, people.
Love them!



MATT DAMON + LUCIANA BARROSO
Matt Damon = Yes
I don't mind the print of her dress, but it should have been strapless.



TOM HANKS + RITA WILSON
These two are the cutest.
Her dress isn't bad, but it didn't do her any favors.
It made her look huge, and she's definitely not huge.