AMY ADAMS
Most people seem to love this dress.
I don't hate it; it's just not at the top of my list.
I'm not a fan of the halter or the color.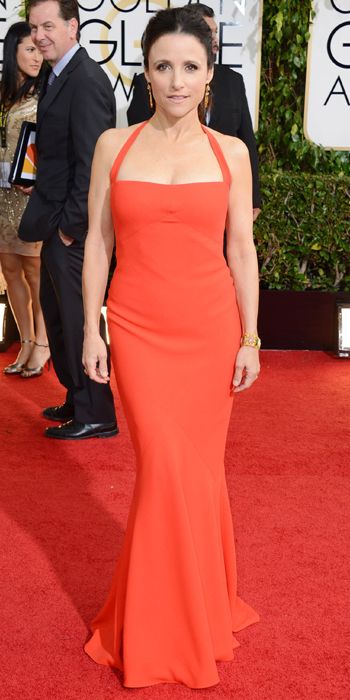 JULIA LOUIS-DREYFUS
I love her attitude.
I think she looks amazing to be 53.
But I don't know that I like this dress on a 53-year-old.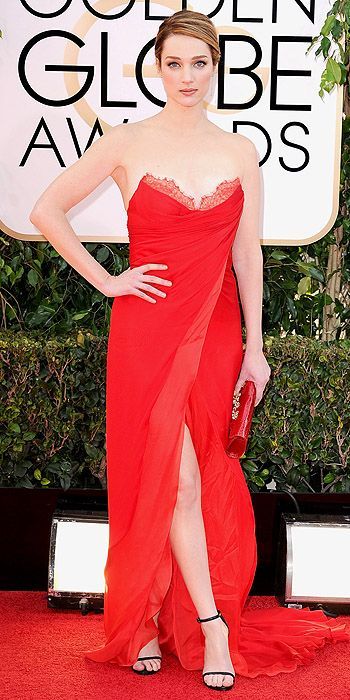 KRISTEN CONNOLLY
Yet another dress we've seen a thousand times...
And it's not a great color on her.



EDIE FALCO
She looks like the bow you'd put on a new car at Christmas.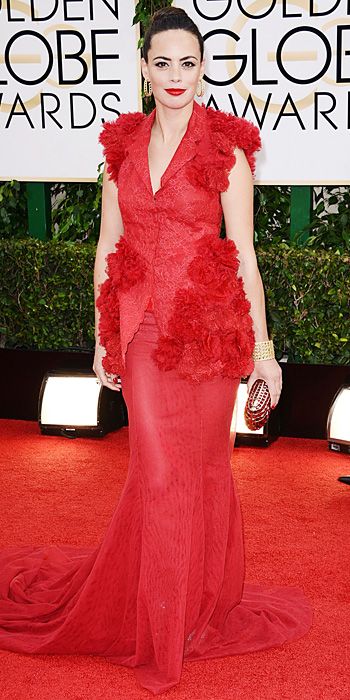 BERENICE BEJO
Wow, but not in a good way...
It looks like she borrowed her grandmother's dress and then tacked some flowers onto it.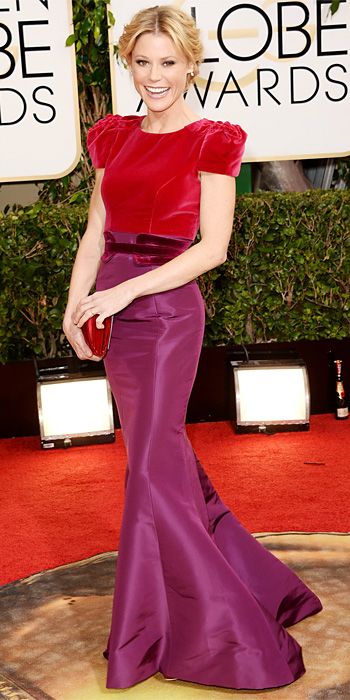 JULIE BOWEN
The shoulders.. The belt.. The colors.. The velvet..
No. No. No. No.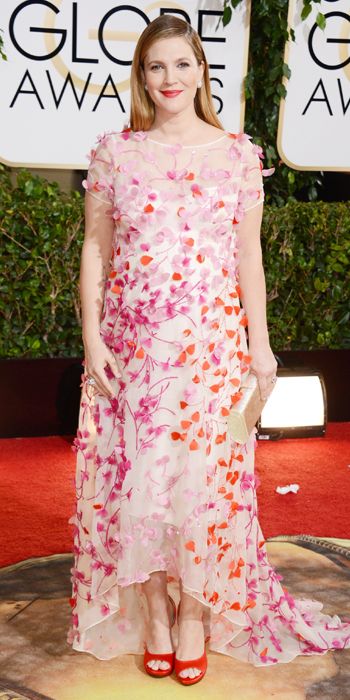 DREW BARRYMORE
Let's start with the positives.
She looks beautiful and happy.
But if I'm being honest, she looks like a cupcake.