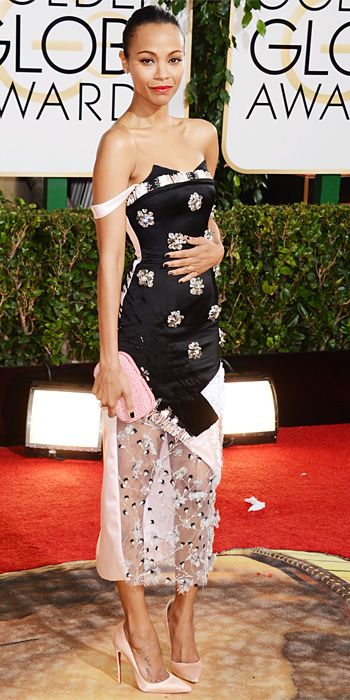 ZOE SALDANA
I like the bust of the dress.
I just can't get on board with the bottom half.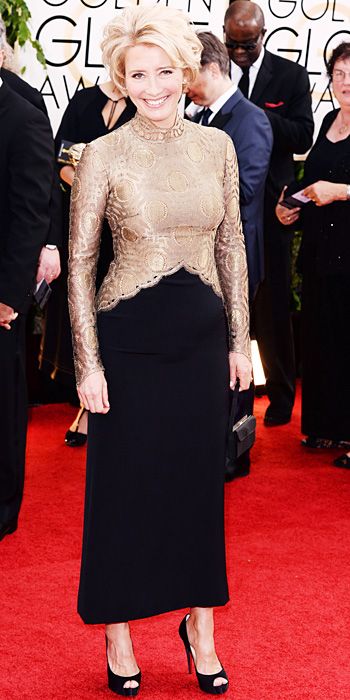 EMMA THOMPSON
She presented an award barefoot with her heels in one hand and a martini in the other.
Does it really matter what she's wearing?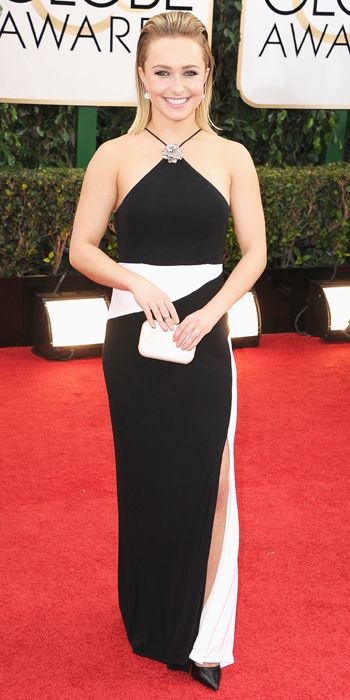 HAYDEN PANETTIERE
She's pretty, but the dress is boring.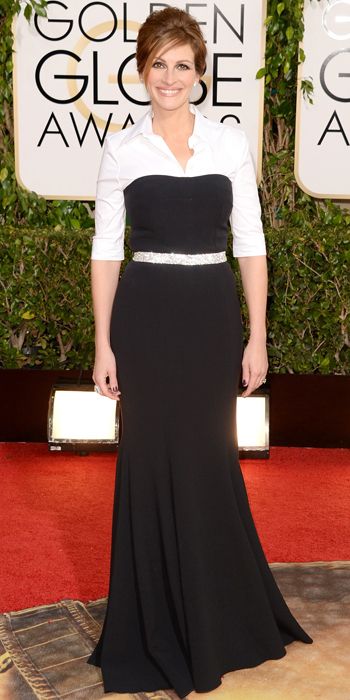 JULIA ROBERTS
Some people will love this look. Some people will hate it.
She's Julia Roberts. I love her. I love the dress.
It's simple and chic with the perfect hair and makeup to match.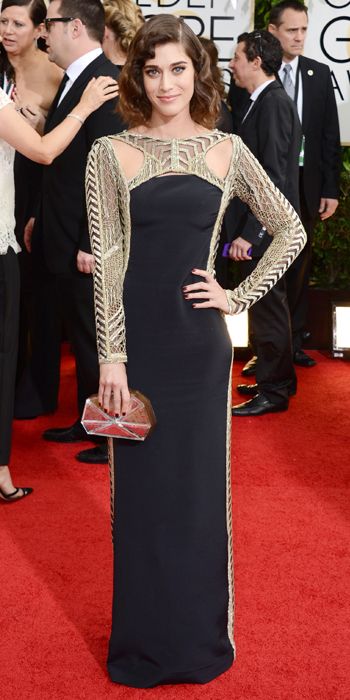 LIZZY CAPLAN
It's interesting, but I don't like it.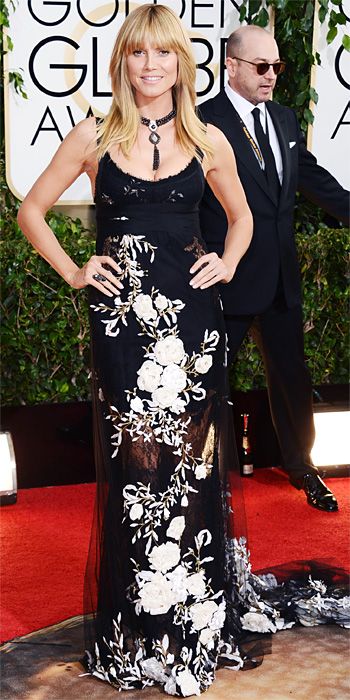 HEIDI KLUM
It's not dressy enough for the Globes.
I also hate the necklace.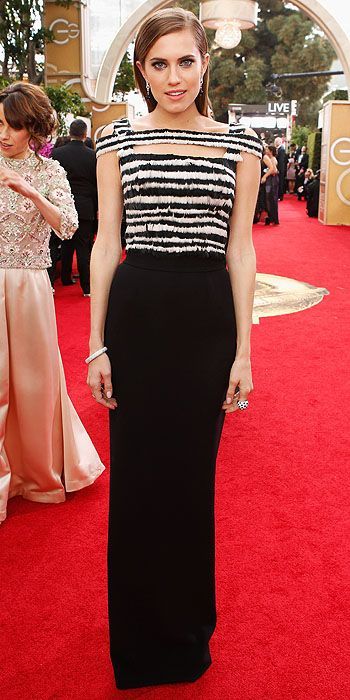 ALLISON WILLIAMS
It's Alexander McQueen, so you had to know I'd love it.
It's pretty, simple and fabulous. I just wish her hair was different.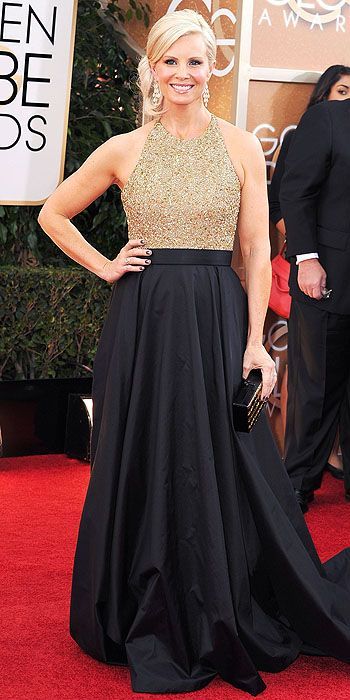 MONICA POTTER
She looks really pretty, and it's age appropriate.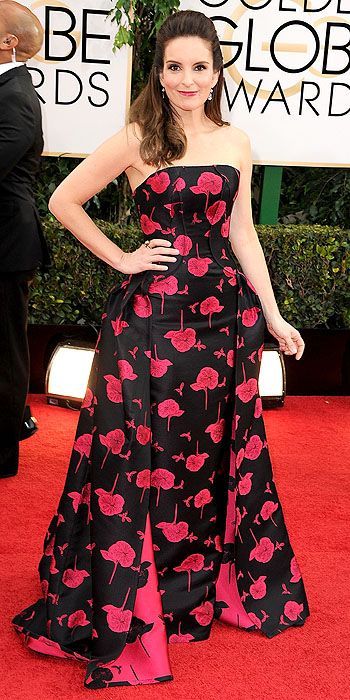 TINA FEY
That's a whole lot of print!
It's not something I would wear, but it doesn't look too bad on her.
I do feel like the bottom is too big though.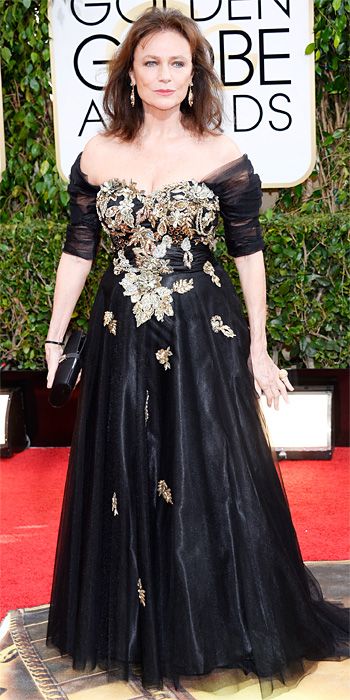 JACQUELINE BISSET
She's almost 70, so I guess it's ok.
Her hair is a bit of a mess though.
And so was her speech...