I hope you didn't think I forgot about Jennifer Lawrence.

Remember, she always gets her own post.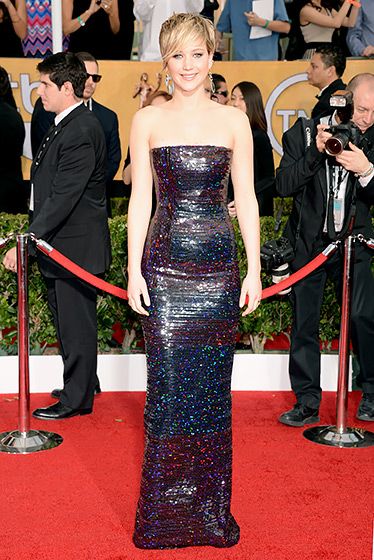 I'll be glad when she's not required to wear Dior to every event.

Granted, this is probably my favorite Dior she's worn.

The colors and material are very pretty.

She stood out in a good way.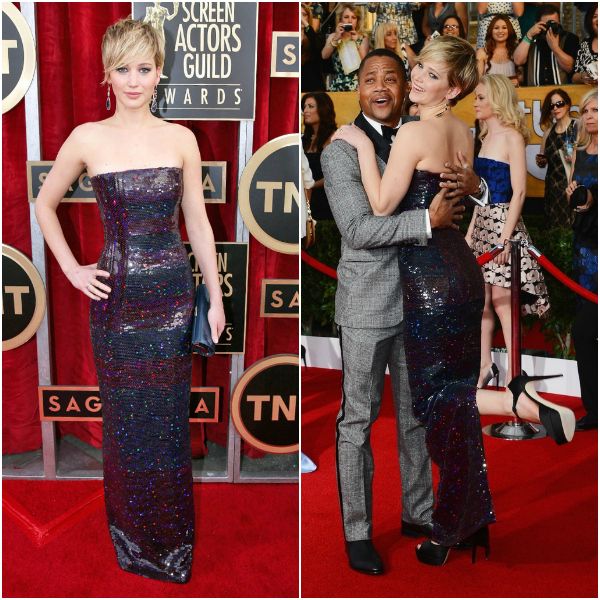 Did you actually think we'd make it through an awards show without a little of this?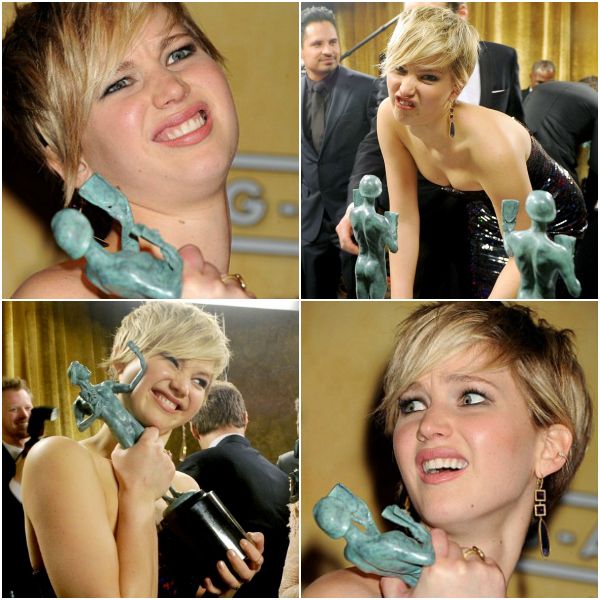 And this...



Dear Jennifer Lawrence,

Don't ever go away.

Sincerely,

The World