I don't think I've ever blogged about my disdain for Valentine's Day before.
It's not the actual holiday I hate.
It's the stupid, lame gifts that get shoved down our throat every year.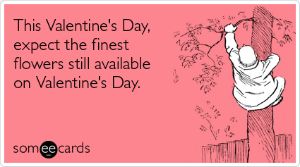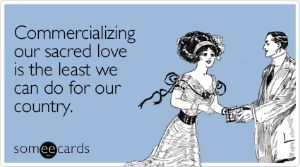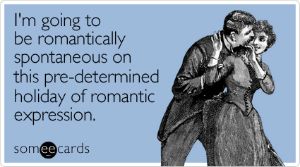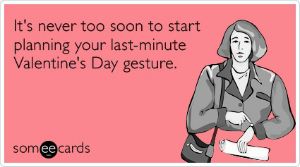 If I see this tagline one more time:
This Valentine's Day, give her what she really wants.

You want to know who came up with that?
A perverted man, that's who.

If you need an advertisement to tell you what your woman wants, you're already failing Relationship 101.

Let me tell you what most women don't want.

• Red roses
• Teddy bears
• Heart pendants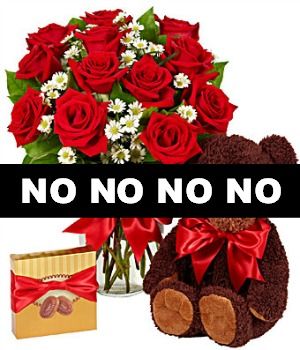 I hate red roses.
But red roses are so pretty!
No, really, they're not.
Red roses are EVERYWHERE.
Why not take a little extra time and pick different flowers?
I personally like bright and colorful gerbera daisies.
Or maybe spend your money on something that doesn't die in a week.

What the hell am I going to do with a teddy bear?
I'm either going to give it to my kids, or one of the dogs is going to end up ingesting it.
And no one wants to clean up fuzzy poop.

The heart pendants have to be the worst though.
Heart pendants under $99!
Heart pendants under $79!
Heart pendants under $49!
Heart pendants ONLY $29!
The closer it gets to V-Day, the cheaper they get.
All she wants for Valentine's Day is for her neck not to turn green.

I found several non-annoying Valentine's Day gifts at Personal Creations.
They have a great selection of personalized gifts for the whole family.

What says I love you more than booze, chevron + monograms?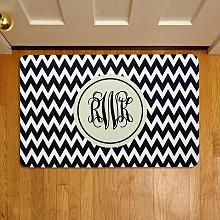 doormat | wine glasses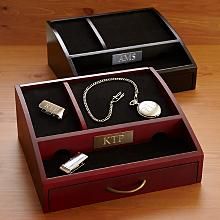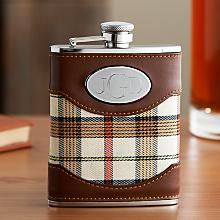 valet | flask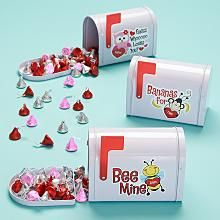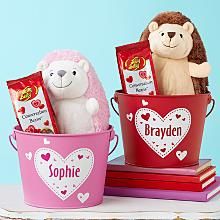 mailbox | buckets

With a little time + effort, you too can find your loved one a great Valentine's Day gift.

And you don't have to break the bank to do it.

All of these items are less than $40!