I have a small problem with impulse purchases when inside the walls of a Walgreens or Target. Thankfully, these small purchases don't break the bank.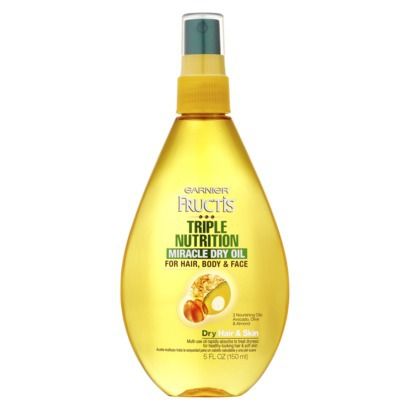 oil, $4.99
On a recent shopping trip for I-can't-even-remember-what, I picked up this new Garnier Fructis product. It's called Triple Nutrition Miracle Dry Oil. The bottle says it's for the hair, body and face. It contains avocado, almond and olive oils. Since I've been battling super dry skin this winter, I thought I would try this in addition to lotion.
You spray the oil 6-8 inches away from your skin and massage it in with your fingertips. It does feel greasy at first, but only until you rub it in. My skin feels incredible after. Soft. Silky smooth. Like buttah. Not dry! And on top of it actually working, it's cheap.
As for using it on my hair, it didn't have the same results. I looked like a grease monkey immediately after using it. I may be in the minority though. Most hair products make my hair oily.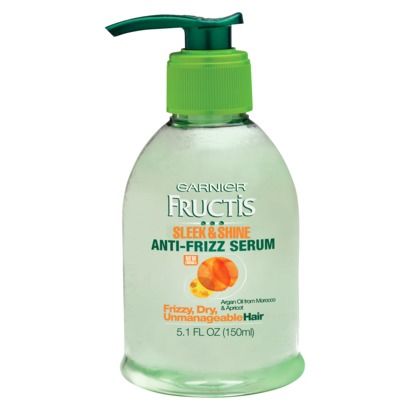 serum, $4.99
I use and love another Garnier Fructis product on my hair. The Sleek & Shine Anti-Frizz Serum doesn't make my hair oily if I don't overdo it. I have annoying flyaway hairs around my face. My stylist likes to call them baby hairs because they are baby fine and don't grow. I use a half pump of this after I've dried and straightened my hair. I rub it into my palms and then lightly run my hands through my hair. It works and smells delicious.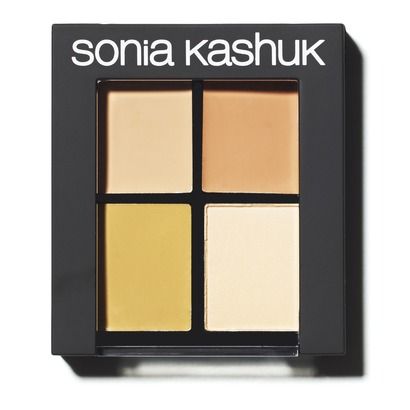 concealer, $10.49
Let's talk about my face for a minute. As a teen, I got the occasional bad breakout. Now, I only get a pimple or two when my monthly visitor arrives. If there's one thing I'm enjoying about my thirties, it's that my skin is in great shape. I can leave the house without wearing foundation and not have a care in the world. I don't have an uneven skin tone. I don't have any redness or sun spots. I consider myself to be very lucky.
But there is one thing I never leave the house without, and that is concealer. I have the darkest under eye circles. It doesn't matter how much sleep I get or how much water I drink. I don't have any problems with puffiness, only darkness. So I am always on the hunt for a great concealer. I recently ran out of a few of my favorites. While perusing the beauty section at Target, I ran across several cheapie concealers from Sonia Kashuk.
This one is called the Hidden Agenda Concealer Palette. I'm always blending concealers to get the perfect combo. Since this one came with several shade options in one, I thought I'd give it a try. Plus, it was only $10. The palette comes with two colors for blending and a third neutralizing color for covering redness and imperfections. The fourth is a finishing powder. I've only been using this for a few days, but I'm extremely pleased with the results. I love that I can leave the house in the morning without looking like a zombie and without breaking the bank.
What inexpensive beauty products do you love?


images via Target