I often get annoyed by how cheaply clothing and shoes are made these days. I can't tell you how many times I've had a shirt fade after one wash. Don't get me started on holes that mysteriously appear. I recently looked down to see scuffed toes on a favorite pair of flats. The material had practically disintegrated. Since I don't have a lot of money to spend on my wardrobe, I like to find and support businesses that sell quality pieces.
Gipsy Dharma
is one of these businesses. They offer a unique collection of handmade clothing and footwear. Their leather boots are
to die for
. There are so many beautiful pairs. I can't decide which I like the most.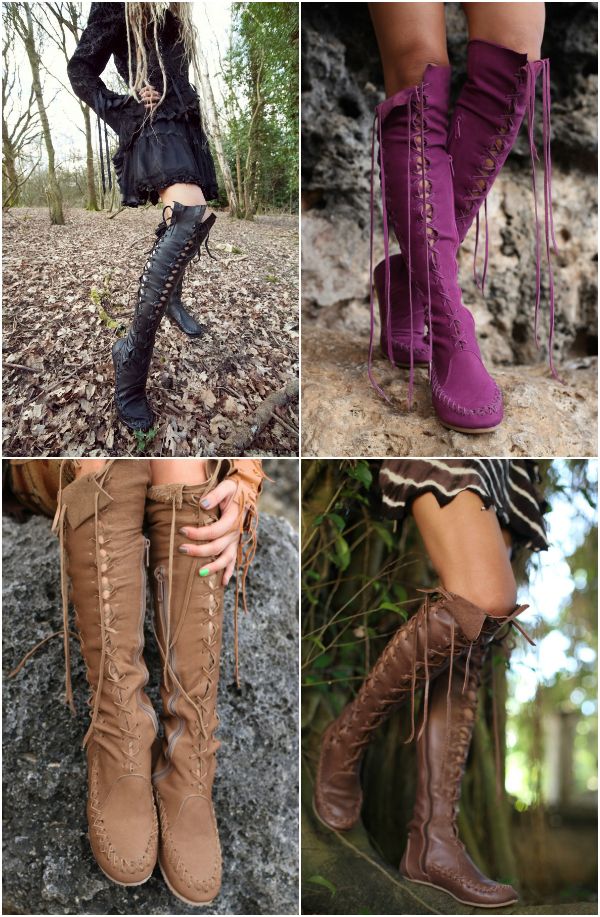 Their leather boots are crafted with an easy access zipper and laces which allow you to tighten them for an ideal fit. The soles are made from a flexible and long-lasting material. You can walk or dance for hours without your feet getting tired. And, in my opinion, they have a cool Katniss Everdeen vibe.

Gipsy Dharma Limited is a company incorporated in England and Wales, but they offer worldwide shipping. They also have a currency dropdown box, so you don't have to worry about converting dollars. Who really knows how to do that anyway?
Visit GipsyDharma.com to find out more.

They're also currently running weekly giveaways.