It's no secret that I love sports. So it should come as no surprise that I love the Olympics. I love all of the events, be it summer or winter. I love the competition. I love rooting for the great U S of A. I love cheering on an underdog. I love the sob stories, the success stories and the camaraderie among athletes.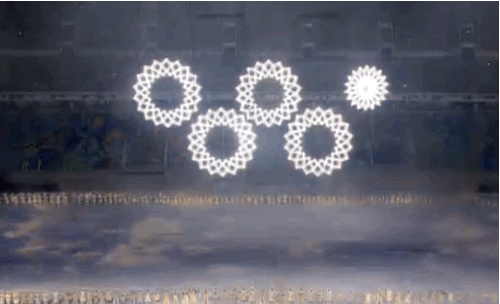 I'm an absolute sap when it comes to the Olympics. I cry during the commercials. I cry when someone wins gold. I cry when someone loses gold. I cry when someone sticks their landing. I cry when someone falls down. It doesn't matter what country they're from. And this is why I ultimately love the Olympics so much. It's a time when we can put our political and religious differences aside to root on the greatest athletes in the world.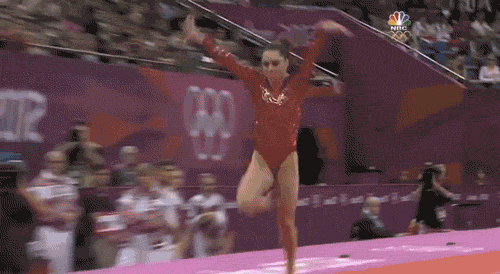 One such story has already tugged at my heartstrings. A Russian skier took a tumble during his cross-country semifinal. He tried to finish the race, but his ski broke in half causing him to fall again. It looked like his race was over when a man came running down the hill with a ski. The man quickly replaced the broken ski with another. Who was this man? He was a coach from another country! The Russian skier, Anton Gafarov, finished the race to cheers as though he'd won. He actually placed twelfth.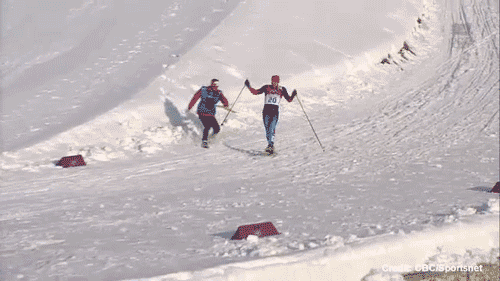 Canadian coach Justin Wadsworth didn't think anything of it. He said, "It was like watching an animal stuck in a trap. You can't just sit there and do nothing about it. I wanted him to have dignity as he crossed the finish line."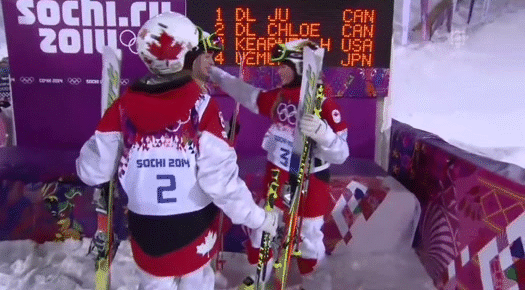 My all-time favorite Olympic moment is when Kerri Strug led the US women's gymnastics team to gold after landing a perfect vault on one foot because she was injured. The clip is often shown in commercials year after year. Here's an example.


I tweeted out the following after seeing the commercial for like the fifth time: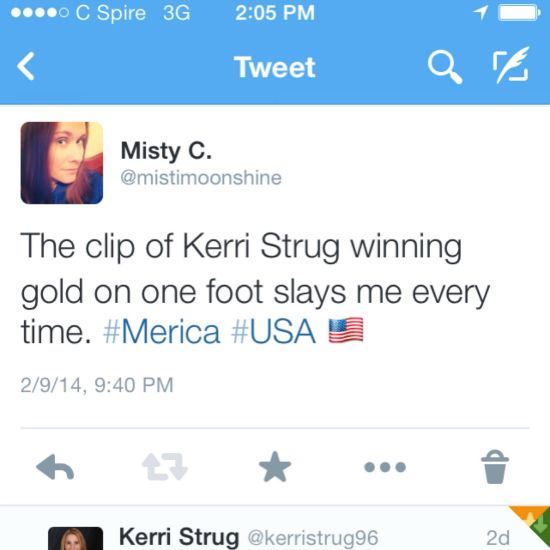 Olympic gold medalist Kerri Strug responded the next day: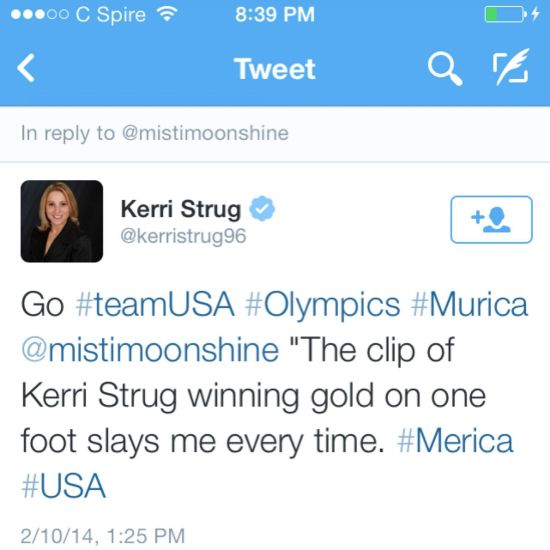 I think she says it all.

#TeamUSA

#Olympics

#Murica