I picked up a copy of Disney's Frozen at Target last week. The kids and I watched it for the first time on Saturday. I now understand why everyone's so Frozen obsessed. It's possible that I loved the movie more than Dain and Rory did. And guess who can't stop singing about snowmen and letting go? This girl! The powerful people at Disney have outdone themselves once again. Aside from the humor, bright colors and catchy songs, Frozen is full of positive messages. Here are 7 important life lessons we can all learn from Frozen.
1. The truest form of love is loving yourself.
Learning to love yourself is what fills you with love. If you can see the good from within, someone else is certain to see it too.
2. You'll never know your true potential if you constantly live in fear.
Sometimes, taking a leap of faith is necessary in order to get what you want, even if it means failing a few times. You'll never know what you can do if you don't try.
3. Learn to live and let go.
Everyone's going to experience moments of anger, jealousy and sadness. Instead of holding the negativity in, learn to let it go.
4. Family and friends are everything.
Lean on loved ones when times are tough instead of pushing them away. Romantic relationships may come and go, but your family and friends are forever.
5. You don't need a man to be queen.
This one's pretty simple. A woman doesn't need a man to achieve success. She can do it all on her own.
6. Losing control can mean hurting others.
Keep your emotions in check. Things you say and do can affect those around you.
7. A pretty dress and a great song can make any day better.
Duh.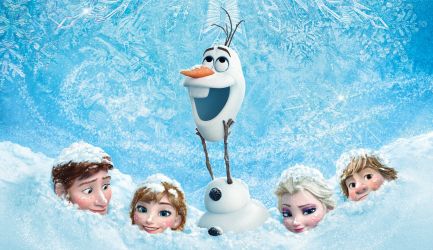 So...

Do you wanna build a snowman?