I originally saw the idea for this DIY teacher gift on Pinterest. Since it passed the looks so easy Misty could do it test, I decided to give it a try. Way back in October, Dain's teacher had a birthday. Instead of donating to the class gift, I made my own.
I chose colored pencils, a Halloween-inspired ribbon and fake flowers in fall colors. The teacher doesn't have to clean anything, and she can easily swap the ribbon and flowers out as the seasons change. Easy for her, easy for me. Everybody wins!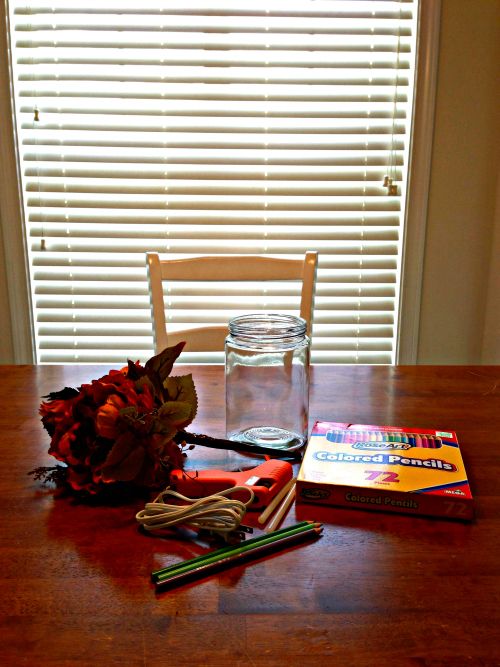 Supplies:
ribbon
flowers
a vase or jar
a box of pencils
hot glue gun + glue sticks

How To:
Lay out the pencils you want to use. Put a dab of hot glue on the bottom and top of your vase. Press the first pencil into place. Continue until the vase is covered. Tie your ribbon around the pencils, both as decoration and to hold the pencils in place while the glue dries. You can also put a ring of glue around the inside of the rim for an additional hold.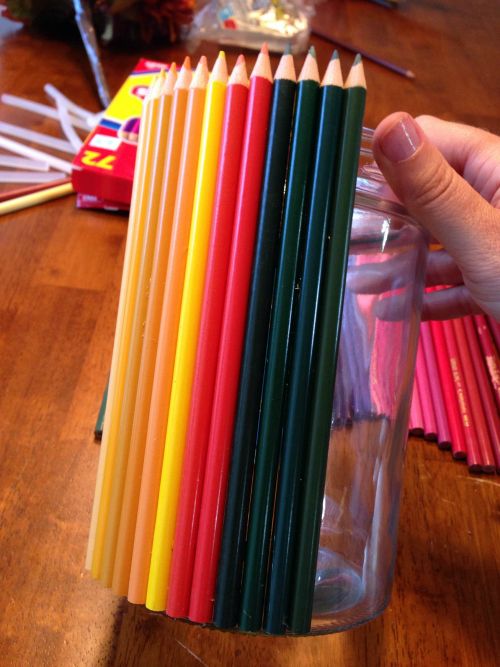 It really is that easy. This teacher gift is perfect for the first day of school, teacher appreciation, birthdays, and holidays. If you decide to make one of your own, I'd love to see.