There are two things Memphis, Tennessee is famous for, Elvis Presley and barbecue. After seeing
this post
from Stephanie at Not Entirely Perfect, I knew I had to stray from the norm and talk about food for a minute. Specifically, I want to talk about mouth-watering bar-b-q. Or is it BBQ? However you choose to spell it, it's good. And if you think the barbecue in your town is great, you are wrong.
If you ask a Memphian to name their favorite place for BBQ, you'll get a long list of answers. There's yummy BBQ all across this great city. I don't know that I've ever had bad BBQ per se, just some I like more than others. Here are my top 5 picks for BBQ in Memphis: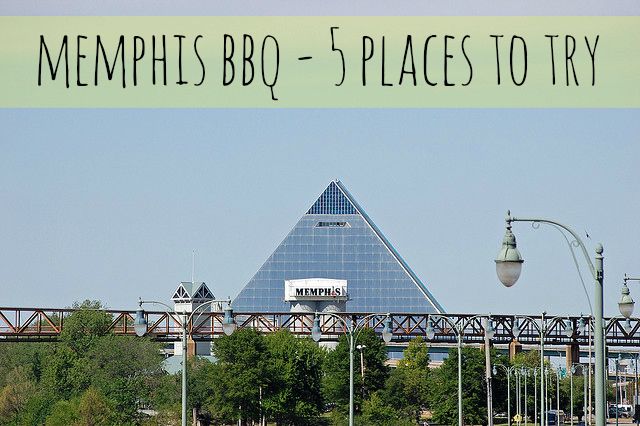 1. TOPS Bar-B-Q
- There's a TOPS down the street from my grandparents' house. I can remember going there all the time as a kid with my grandfather. One thing I've always loved about TOPS is their amazing customer service. Their staff is always so friendly. And, even though this post is supposed to be about BBQ, I won't lie. Their burgers are my favorite. But trust me when I say the BBQ is great too. They've been in business for over 60 years and have 15 locations throughout Memphis and the surrounding areas. So, if you visit, it won't be hard to find a TOPS nearby.
2. The Germantown Commissary
- The Germantown Commissary was a small country store for over 90 years until it was turned into a BBQ joint back in 1981. Their slow-cooked BBQ and ribs are so good. Everything they serve, even
all the fixins'
, is made by hand. Aside from the delicious food, what I love most is the restaurant's laid back atmosphere. Fun Fact: Playboy named The Germantown Commissary as one of its 10 top U.S. barbecue restaurants.
3. One & Only BBQ
- I had One & Only BBQ for the first time last year when my office ordered it for lunch. Their pork is cooked daily in cast iron smokers. The meat is so tender and delicious. I especially love their BBQ sauces. They offer both mild and spicy sauce, each homemade. They have two locations which are open 7 days a week from 10 to 10.
4. Gridley's Bar-B-Q
- Gridley's has been around since I was a kid. Unfortunately, there's only one location left. Even though the restaurant is located within a strip mall, it has a spacious dining room filled with local memorabilia. The menu offers a wide variety of barbecue, but I would highly recommend the ribs. They are some of the best I've ever eaten. So good you'll slap yo mama!
5. Charles Vergo's Rendezvous
- Located in a downtown alley basement, the world famous Rendezvous is the most talked about BBQ joint in town. Hell, it's probably the most talked about BBQ joint in the world. Elvis Presley, Frank Sinatra, Bill Cosby, *NSYNC, The Rolling Stones, and past Presidents have all eaten at the Rendezvous. The restaurant has catered for President Clinton and Justin Timberlake and even been featured in several John Grisham novels. Although most famous for its ribs, the menu is as varied and interesting as the
staff.
Rendezvous employees tend to stick around, most of them for decades.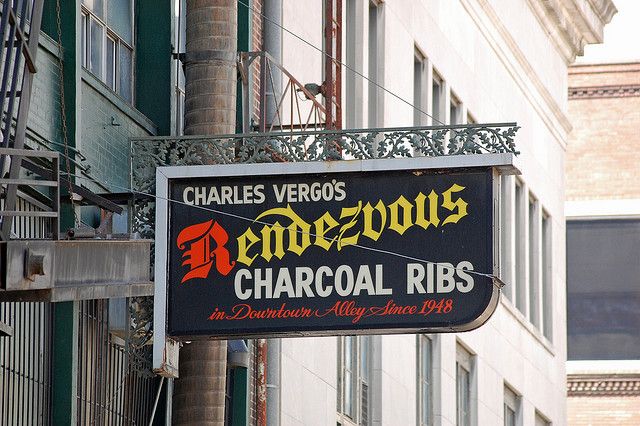 So, tell me, who's hungry?


images are my own