Ten years ago today, Mean Girls was released. It became an instant cult classic and one of the most successful movies about high school. The movie is actually more popular now than when it first came out. Thanks to the internet, a new generation knows all about the Plastics, wearing pink on Wednesdays and that some guy named Glen Coco is mysteriously popular. You go, Glen Coco.

The movie was based on the 2002 self-help book "Queen Bees and Wannabees" by Rosalind Wiseman. Tina Fey wrote the screenplay and co-starred as one of the high school's teachers, alongside fellow SNL castmates Amy Poehler, Ana Gasteyer and Tim Meadows.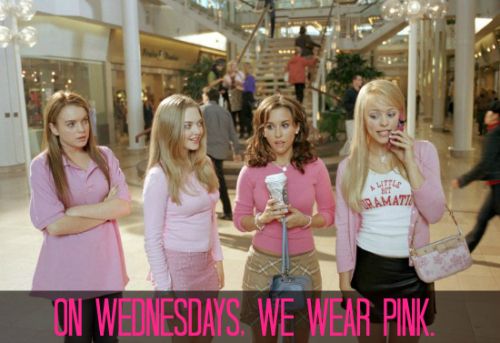 Fun Facts:

The original title for the movie was supposed to be Homeschooled.

Lindsay Lohan was originally cast as Regina George.
After her success in the movie Freaky Friday, they switched her to the nicer role of Cady Heron.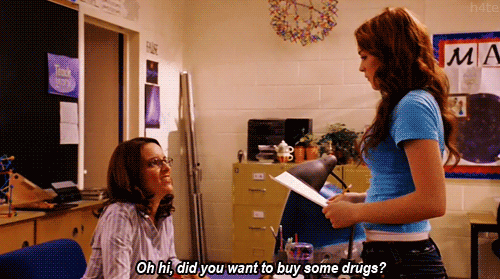 Rachel McAdams and Amanda Seyfried were neck and neck for the role of Regina George.

Lacey Chabert was the first and only choice for the role of Gretchen Wieners.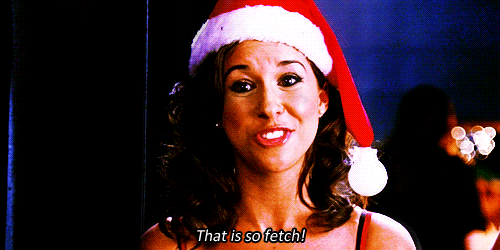 Lindsay Lohan and Rachel McAdams play characters who are the same age
even though there's an 8-year age difference between the actresses.

Amy Poehler is only 7 years older than movie daughter Rachel McAdams.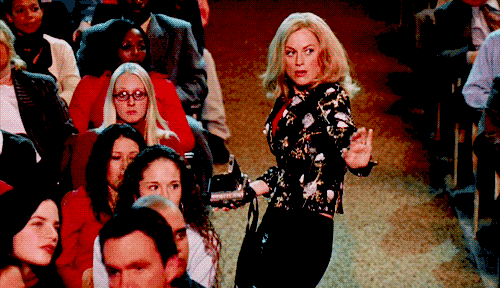 The very first scene filmed was the part where Kevin G. hands Cady his card.

Lindsay Lohan missed the first day of filming because she had pink eye. Boo, you whore.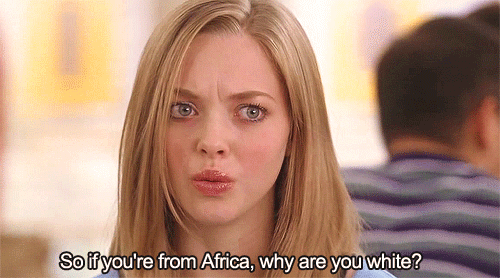 Damian's character is based off of Damian Holbrook, Tina Fey's best friend in high school.

Even though David Reale isn't credited in the movie, he's the actor who plays Glen Coco.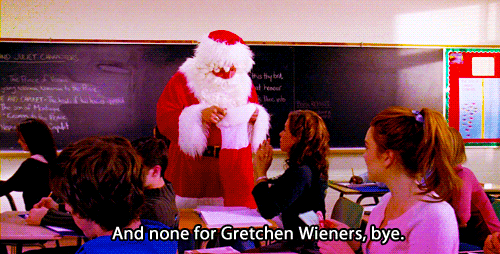 The Plastics, Then + Now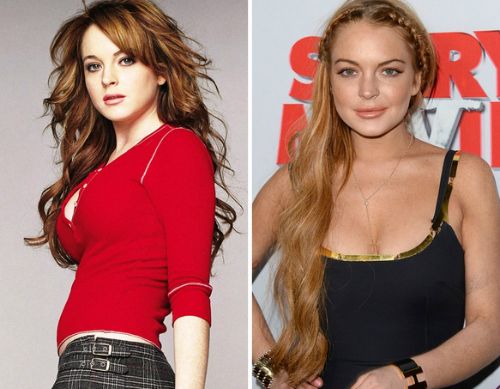 Cady Heron, Lindsay Lohan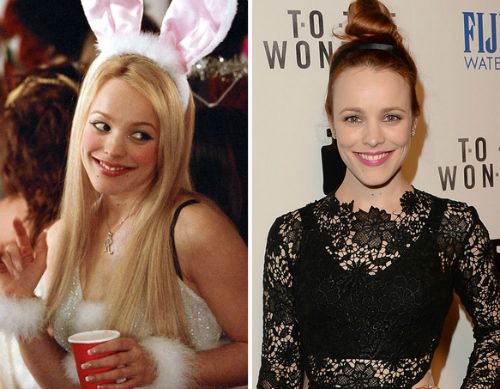 Regina George, Rachel McAdams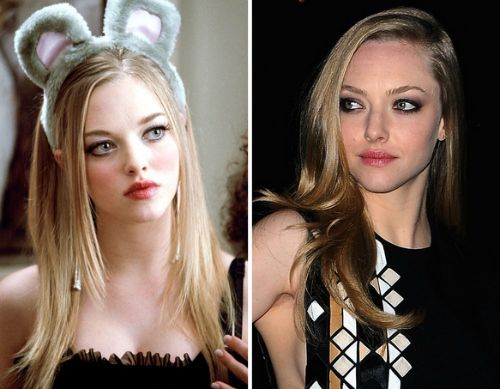 Karen Smith, Amanda Seyfried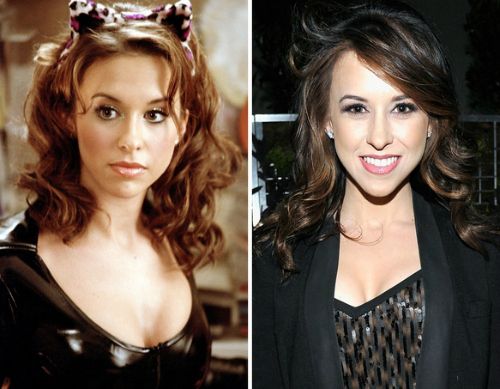 Gretchen Wieners, Lacey Chabert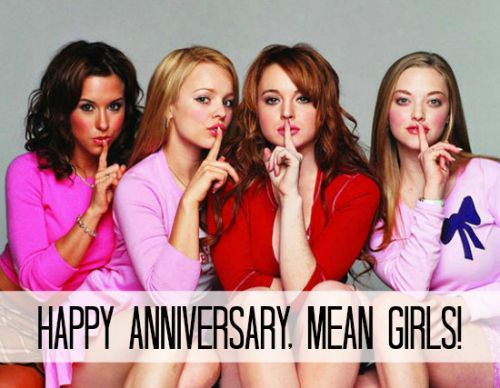 •The burn book
•The Plastics
•The clothes
•The quotes
•The hair

It's no surprise that Mean Girls was such a huge hit.

Do you love it?

Tell me you love it.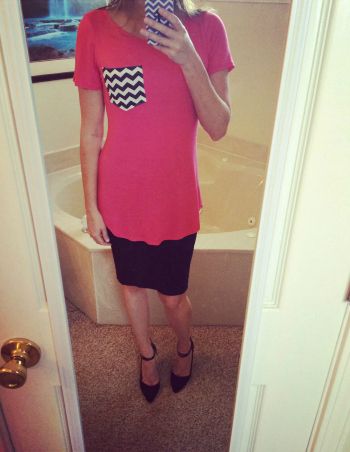 Did you wear pink today?

I did!