The stresses of the world have gotten to me this week. I've been looking for a new job since I started this one six months ago. It's not a good fit. It's far from home. The commute is awful. I've been interviewing to no avail. I know the right thing is coming, but my patience is running thin. Everyone and everything is stressing me out.

But, instead of dwelling on the negative, I'm going to focus on the good stuff. This weekend, I have a lot of fun things planned. The weather is going to be perfect. I also have Monday off.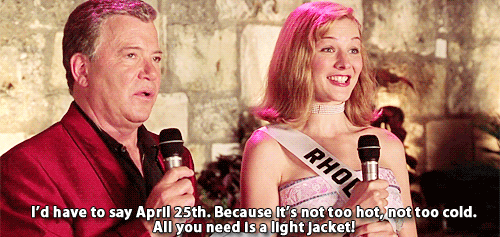 I may even watch Miss Congeniality.

Happy weekend to you.