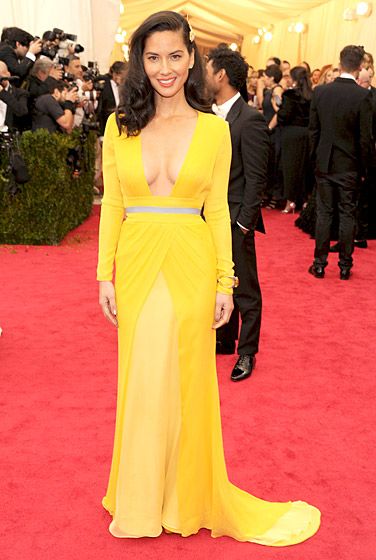 OLIVIA MUNN in Diane Von Furstenberg
I typically don't like red carpet cleavage, mostly because women do it wrong.
This dress is sexy and daring, but not trashy.
Her boobs are exactly where they should be.
There's nothing worse than uneven boobs.
She makes yellow RED HOT.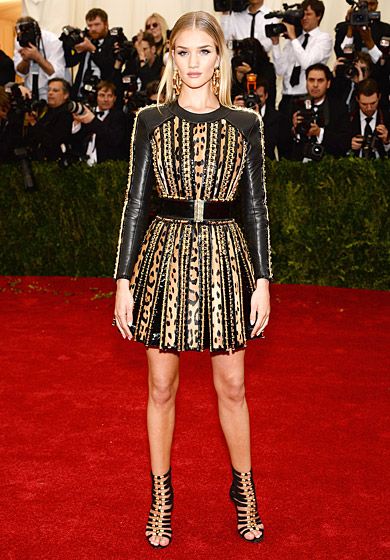 ROSIE HUNTINGTON-WHITELY in Balmain dress + heels
I kept going back to this one.
There's black. There's gold.
There's leather. There's leopard.
The heels! The earrings!
Seriously, what's not to love?
She looks bad ass.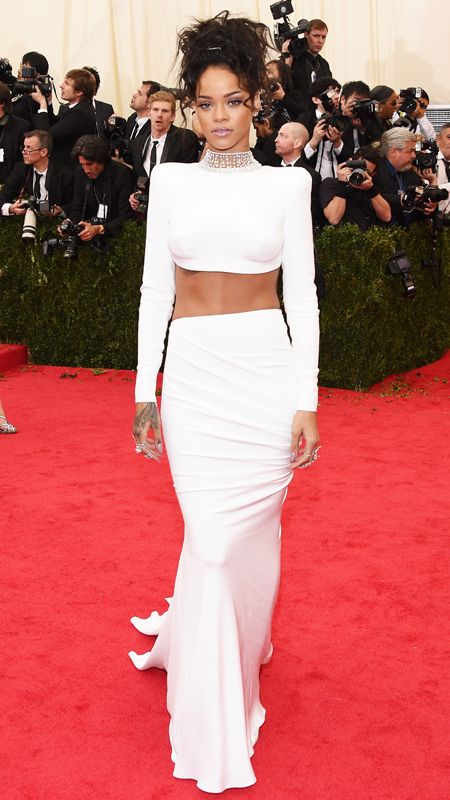 RIHANNA in Stella McCartney
She looks stunning in white.
And the fit is killer.
I like her messy updo too.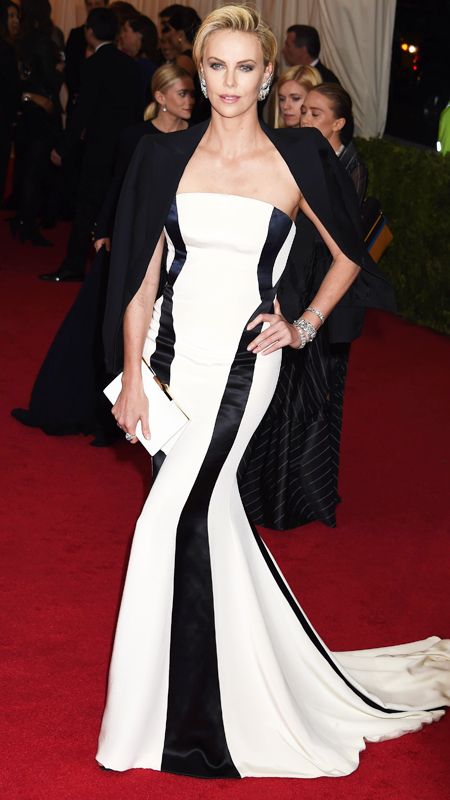 CHARLIZE THERON in Dior
I love the white and black.
I even like the jacket draped over her shoulders.
She makes anything look good.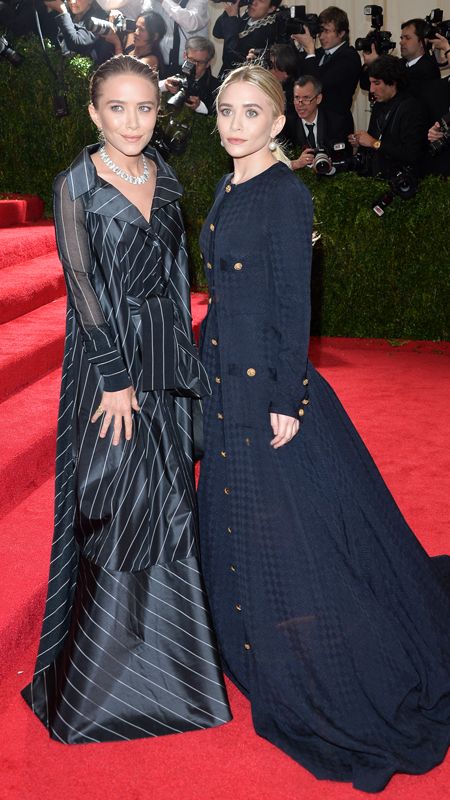 OLSEN TWINS in Chanel
I typically hate everything they wear.
There's just something about these trench coat dresses that work.
They're matchy, but not too matchy matchy.
Yes, they're big. Yes, they're old fashioned.
That's why it works on them.
They're different, and that's ok.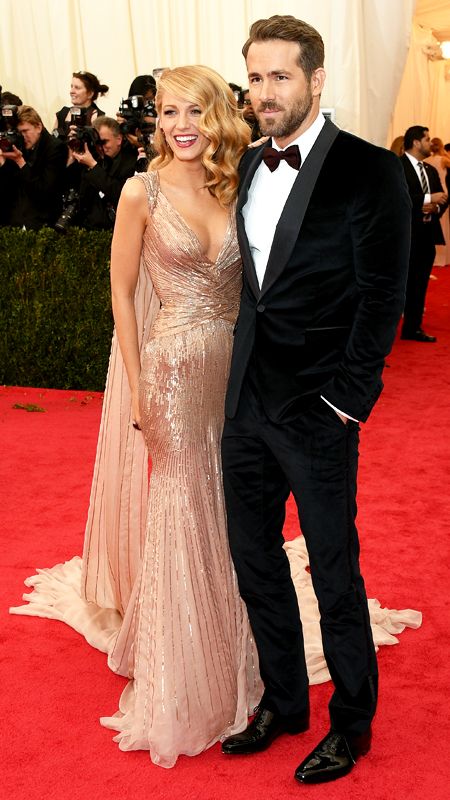 BLAKE LIVELY + RYAN REYNOLDS in Gucci
They're so dang gorgeous. It makes me sick.
Her dress is beautiful.
You can't see it here, but his oxblood tie matched her earrings.
So chic.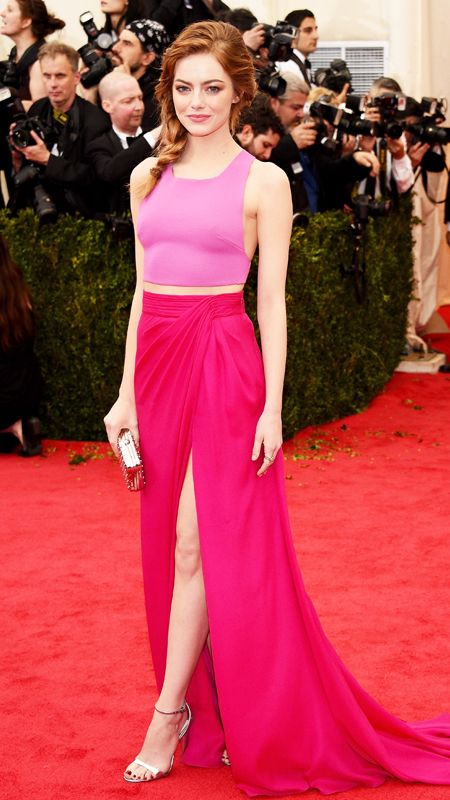 EMMA STONE in Thakoon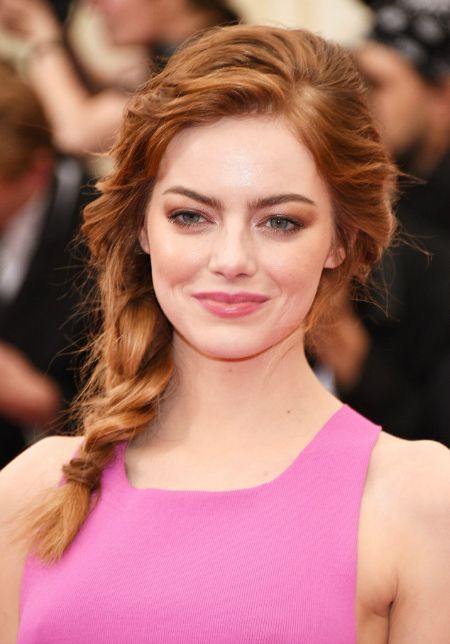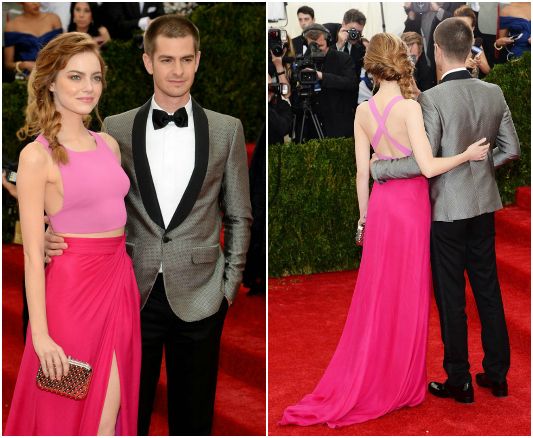 Emma Stone has landed herself back atop my best dressed list.
I still can't believe a redhead can pull off two shades of pink this well.
I love the crop top, the slit and the back.
Her braid and makeup look great too.
And silver accessories that compliment Spidey's tux.
Come on! She wins.


all images via People, InStyle + Us Weekly