The Met Gala was held last night in New York. I love Met Gala fashion. Even though there's a theme, mostly anything goes. It's a time to push the envelope and step out of your comfort zone. This year's tickets were a whopping $25,000. Oh, to be that rich! This year's theme was basically fancy dress with white tie and decorations. I think a lot of people were confused or didn't get the memo at all.

In this group, we've got a bunch of dresses I liked a lot. They didn't quite make my list of best dressed though. Maybe next year, ladies.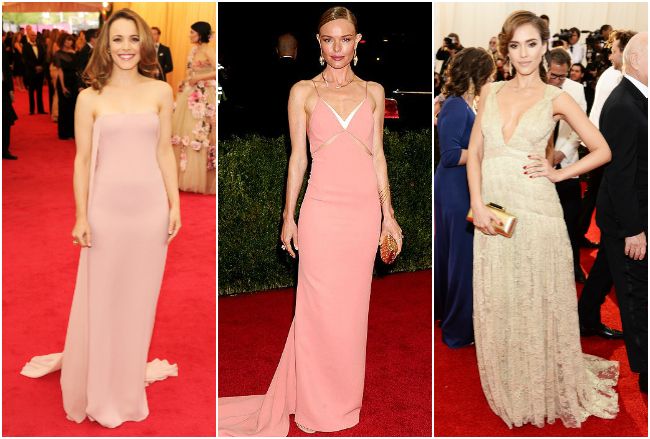 RACHEL McADAMS, KATE BOSWORTH, JESSICA ALBA
All three of these ladies look fabulous.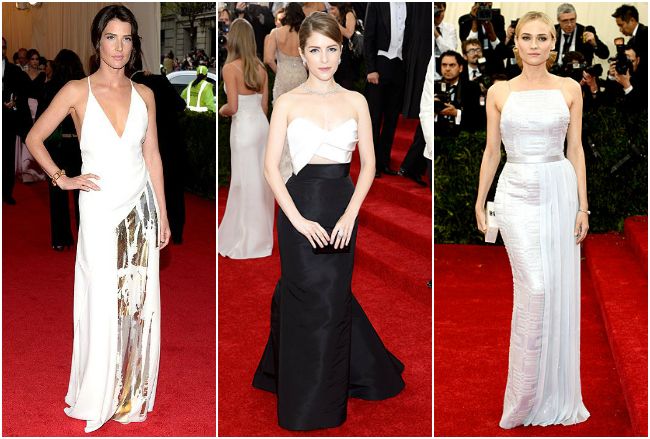 COBIE SMULDERS, ANNA KENDRICK, DIANE KRUGER
Cobie looks great in white, but I think this a touch too simple.
Anna is definitely getting better with her red carpet looks.
Diane's dress was a disappointment, but it fits her well.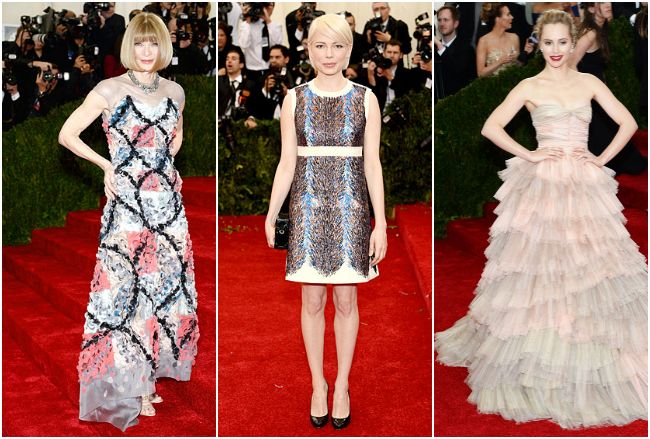 ANNA WINTOUR, MICHELLE WILLIAMS, SUKI WATERHOUSE
I'm surprising myself by liking Anna's dress. It actually works.
I don't dislike Michelle's dress, but I do dislike the black pumps. Why?
It's not my style, but Suki's dress is beautiful. Also, I hate her.
She's Bradley Cooper's 22-year-old model girlfriend.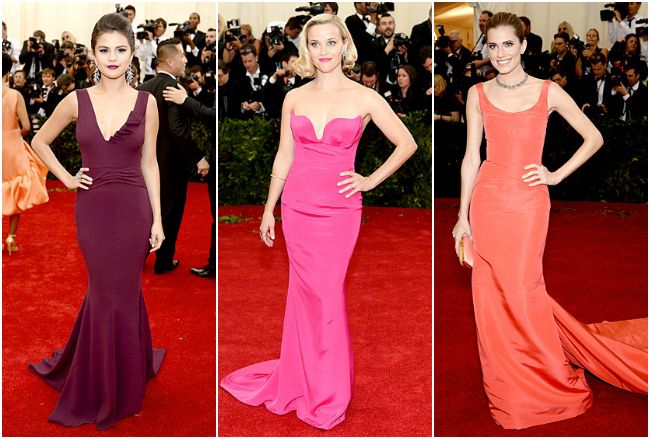 SELENA GOMEZ, REESE WITHERSPOON, ALLISON WILLIAMS
I don't like Selena's dark lip.
Reese needs to step out of her comfort zone.
Allison played it too safe.
I don't hate any of these dresses though.


all images via People, InStyle + Us Weekly