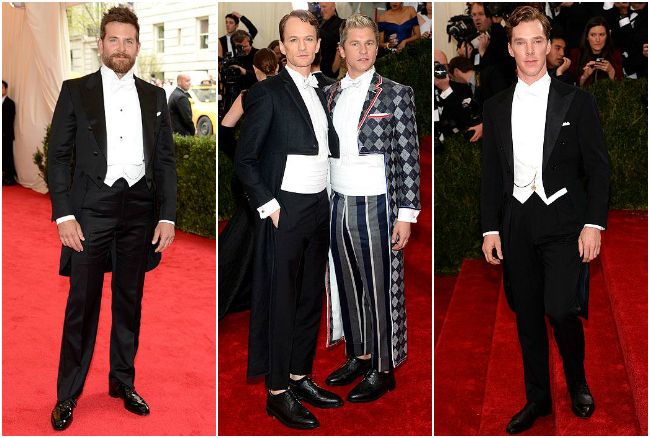 BRADLEY COOPER, NEIL PATRICK HARRIS, DAVID BURTKA, BENEDICT CUMBERBATCH
I don't know what NPH and hubby are going for, but I don't like it.
Something about Bradley's tux is off. The fit, maybe?
Benedict's is on point though.



DAVID + VICTORIA BECKHAM, CHRISSY TEIGEN, JOHN LEGEND, BRYAN CRANSTON
Victoria looks great, but so subdued.
Love Chrissy and John!
Love Bryan!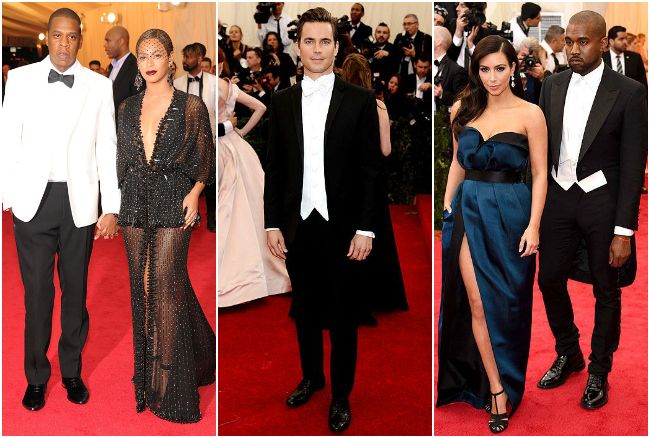 JAY-Z, BEYONCE, MATTHEW BOMER, KIM KARDASHIAN, KANYE WEST
All I see is Matthew Bomer. He's so pretty.


all images via People, InStyle + Us Weekly