If you follow along on Twitter or Instagram, you probably already know about this. For the rest of you, one of my tweets was featured on an episode of Tosh.0. Comedian Daniel Tosh asked for his fans to tweet out advice to the graduating glass of 2014. I tweeted him one night and promptly forgot about it until someone told me via Instagram they'd seen my mug on tv. #TwitFamous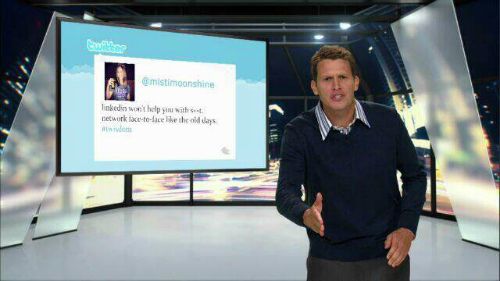 Since I had recently gone through a period of unemployment, I gave out the following advice.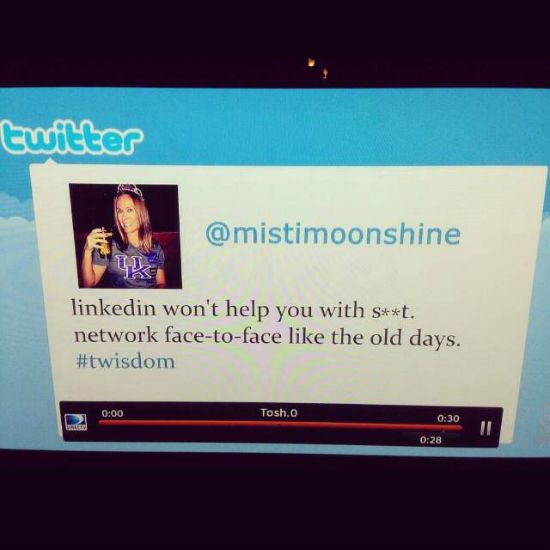 LinkedIn didn't help me get a job. It did make my phone blow up with unnecessary notifications though. I got a lot of new followers after the show aired on Comedy Central. Most, if not all of them, are Kentucky Wildcats fans. So glad I had recently changed my profile pic. GO BIG BLUE!
This weekend, we are off to yet another baseball tournament. This should be our last for the never-ending spring season. And I'm hoping that maybe, just maybe, I'll be back to blogging with some regularity next week.