When the alert came through on my phone, I felt like I'd been sucker punched.

Please let it be a hoax.

It has to be a hoax.




Unfortunately, this headline is real.

Robin Williams, one of the all-time greats, is dead.

I've shed a few tears over celebrity deaths, but none quite like this.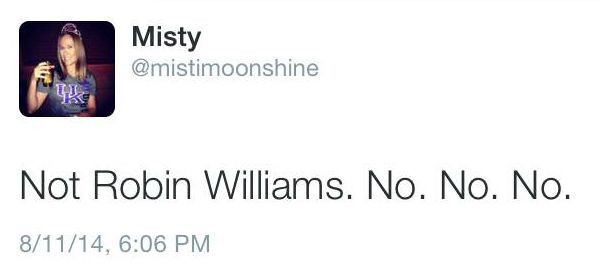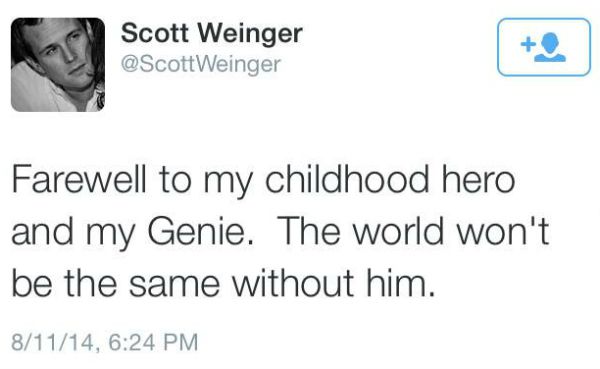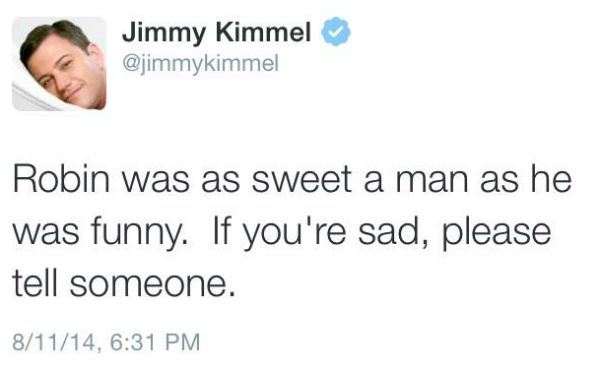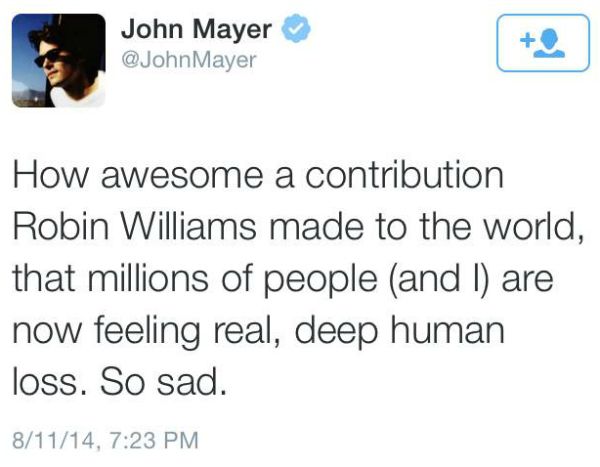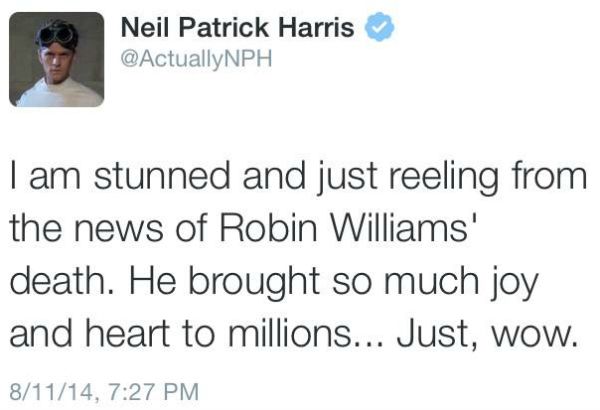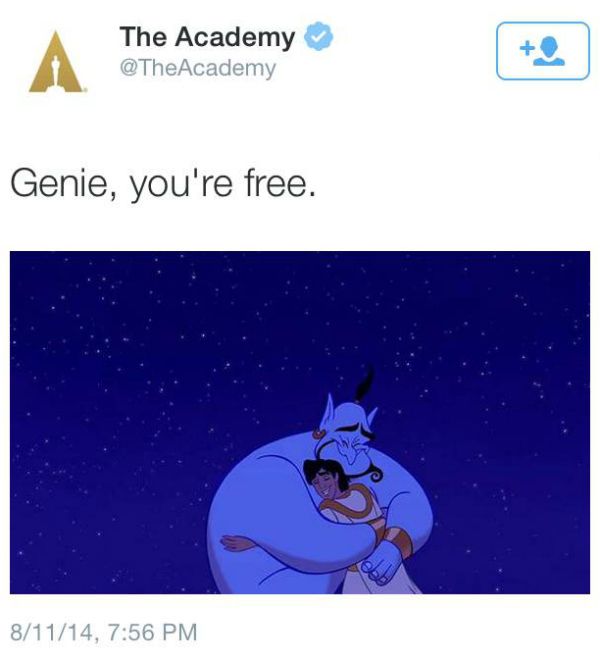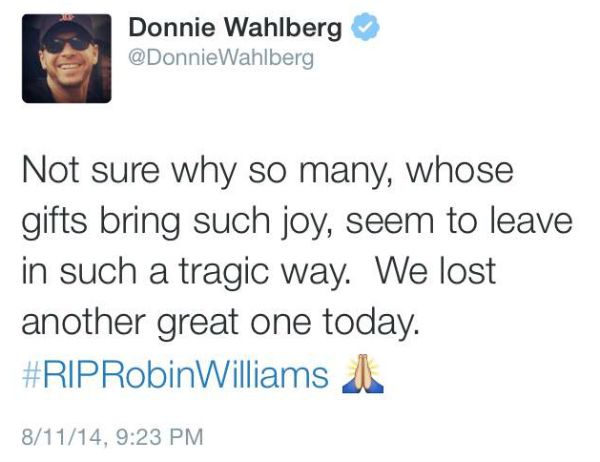 I'm a sucker for a funny guy, and this one..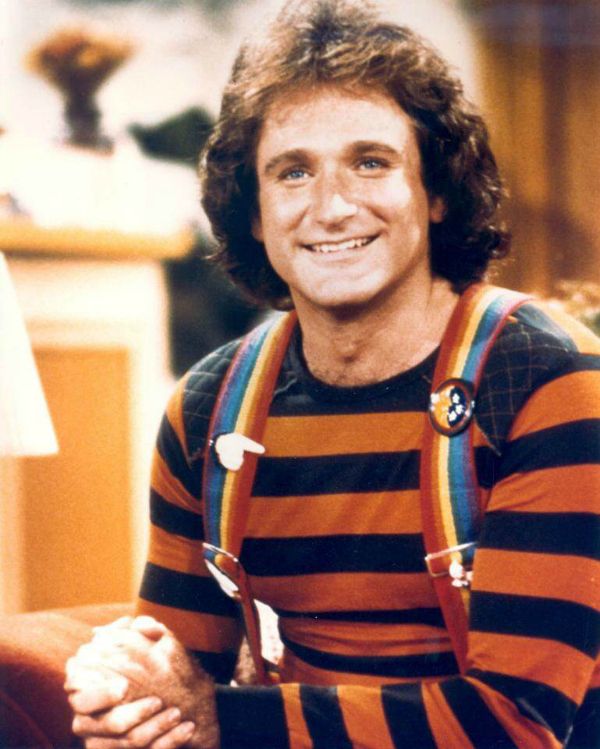 Well, he's the funniest one of all.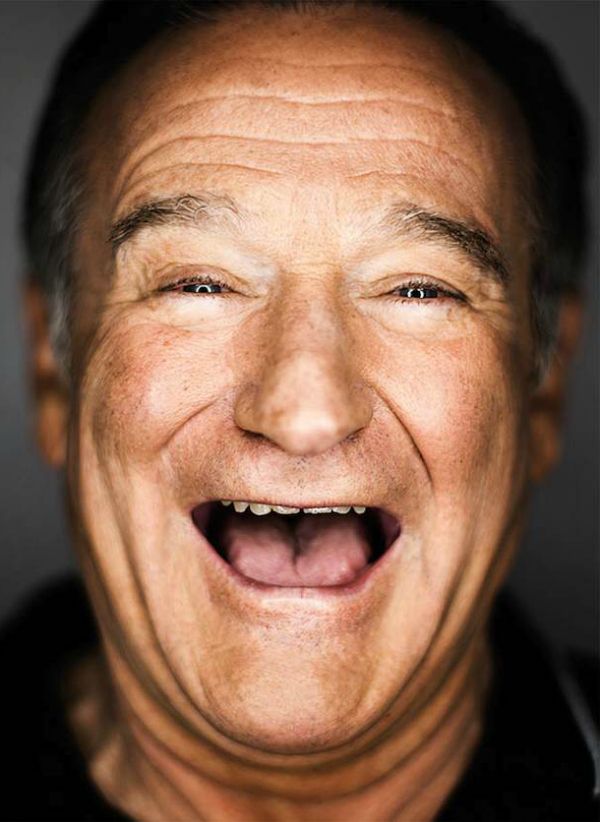 May you finally be at peace, sir.



♥