October is my favorite month of the year. It brings about true fall weather and a ton of fall activities. I try to cram in as much fun stuff as I can before the bitter cold hits. This year, I decided to make a fall bucket list.

A couple of these will actually get crossed off this weekend. Yes, that's how excited I am for fall. I'm ready to get started RIGHT NOW.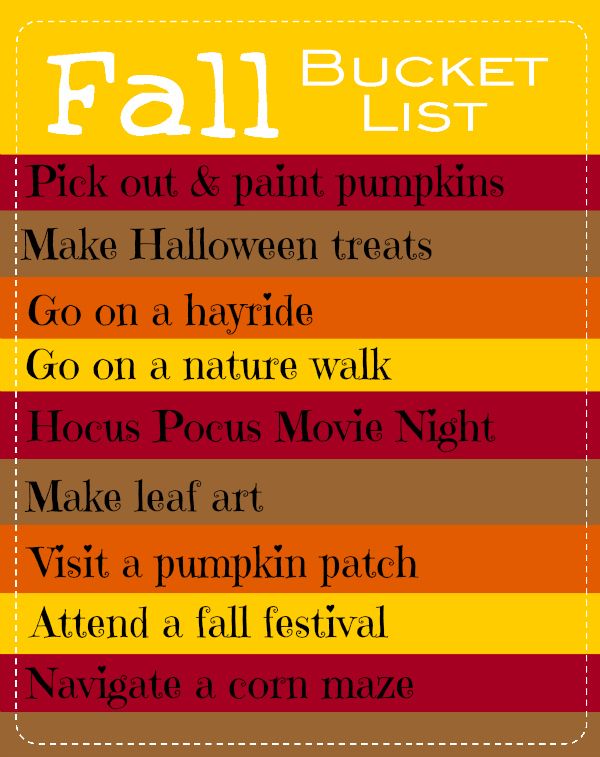 blank printable found here


What fun things do you have planned for fall?