Want to know how much I love Christmas? We put our tree up the weekend before Thanksgiving, and it wasn't soon enough. The inside of the house is decorated. The exterior of the house is decorated. My office cubicle is decorated. If I could get away with wearing reindeer antlers and candy cane pajamas at work, I totally would. On a scale of 1 to 10, my love of Christmas is at
Buddy the Elf.
When I saw Helene's
Christmas-themed post
today, I knew I had to copy it. Here are 8 things that tend to happen every holiday season. The more traditions I can add, the happier I'll be.
1. Watch my favorite Christmas movies
The list includes Elf. Home Alone, The Holiday, The Family Stone, and Bridget Jones's Diary. I also love National Lampoon's Christmas Vacation, The Family Man, Four Christmases, and Love Actually. If you think Bridget Jones's Diary isn't a Christmas movie, you're wrong. Two Words: Reindeer Jumper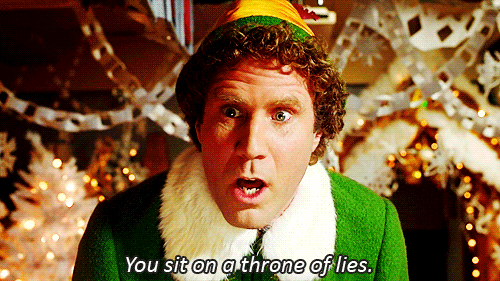 2.Decorate
Like I mentioned above, I decorate at home and work. I put the tree up as early as I can. I'm not really a fan of knick knacks throughout the year, but this goes out the window during the holidays. I have Christmas salt and pepper shakers. I have snowman candlestick holders. I even have holiday kitchen towels.
3. Go to Zoo Lights
The Memphis Zoo has an annual event every year called
Zoo Lights.
It's exactly what you think it is. The zoo gets decorated in lights. They have fake snow, train rides and other fun activities. And Santa's there!
4. Go to Starry Nights
Starry Nights
is another fun yearly event. It's a drive-through holiday light show featuring over 1 million lights. Sometimes we go with family. Sometimes we go with friends. Either way, there's hot chocolate and Christmas carols.
5. Listen to Christmas carols
Speaking of Christmas carols, I'm addicted! I have over 100 songs in my collection. I add new ones every year. There's classic carols. There's modern carols. There's classic carols with a modern twist. I've got Bing, Dean, Frank, Elvis, and Etta. I've got Carrie Underwood, Kelly Clarkson, Jessica Simpson, Britney Spears, Boyz II Men, Queen, Stevie Wonder, Johnny Cash and the Home Alone Soundtrack. The list goes on.
6. See Santa
Dain's 9. Rory's 6. I'm going to take them to sit on Santa's lap until they refuse. When they stop, maybe I'll start. #ThatMom
7. Drink too much at the office Christmas part(ies)
I have margaritas with the girls on a fairly regular basis. I don't get shitfaced anymore though. It simply takes too long to recover these days. But there's something about a Christmas party that makes me want to get good and drunk. My boss knows what's up. This year, our entire department is going to the casino. He got us rooms for the night. This means I can get doubly drunk, right?
8. Elf on the Shelf
Four years later and I'm still moving around this dang Elf on the Shelf. What did I get myself into?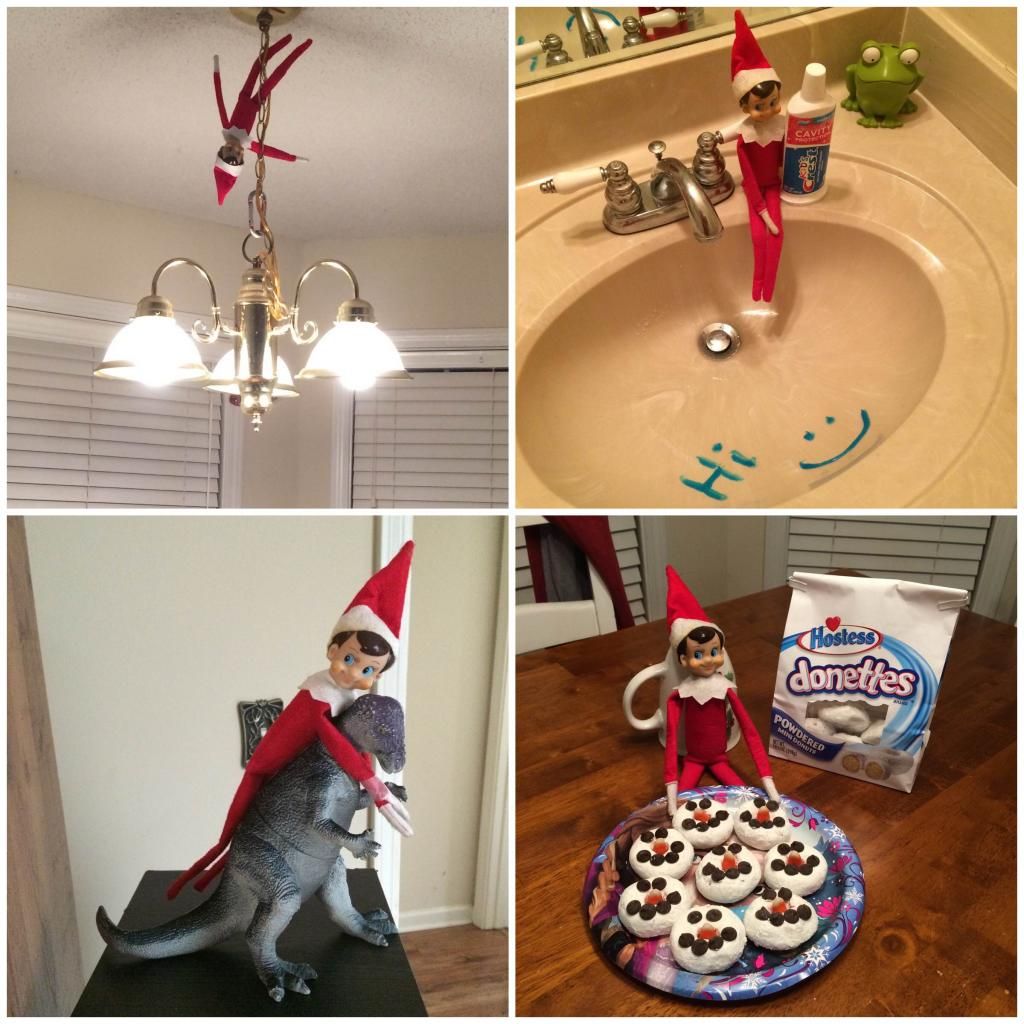 Tell me, what are some of your Christmas traditions?