As I mentioned in Monday's post, I love Christmas carols. I listen to them daily from Thanksgiving until Christmas. I have a variety of singers, songs and albums downloaded. The latest addition to my collection is Idina Menzel's Holiday Wishes album. If you're not familiar with Idina, she's a Tony award-winning singer and actress and the voice of Elsa in Frozen. You know, "Let it go!" You may also know her from Wicked, Rent and the television show Glee.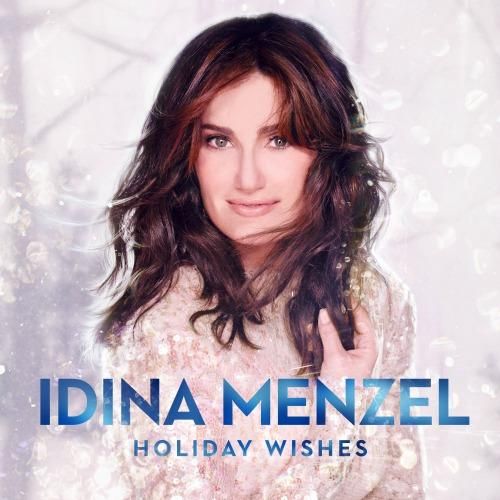 This album, produced by Grammy Award-winner Walter Afanasieff, features 12 tracks including classic favorites like All I Want For Christmas Is You and Have Yourself A Merry Little Christmas. There's also a beautiful duet with Michael Bublé. I really love Idina and Michael singing together. But, if I'm being honest, my favorite song from the album is Idina's version of River. Joni Mitchell's River is one of my all-time favorite songs.
I've been listening to this album on repeat both at home and in the car. The kids love her too because they recognize her voice from Frozen. Can't say that I blame them. Idina really does have a gorgeous and original voice. So, if you're like me, and always need more Christmas music to listen to, I highly recommend Holiday Wishes. You can pick up a copy today from
iTunes
or
Amazon.
Holiday Wishes Track Listing

• Do You Hear What I Hear

• The Christmas Song

• Baby It's Cold Outside (Duet with Michael Buble)

• Have Yourself A Merry Little Christmas

• All I Want For Christmas Is You

• What Are You Doing New Year's Eve?

• December Prayer

• When You Wish Upon A Star

• Silent Night

• River

• Holly Jolly Christmas

• White Christmas



I participated in the Idina Menzel Holiday Wishes album review program as a member of One2One Network. I was provided an album to review, but all opinions are my own.